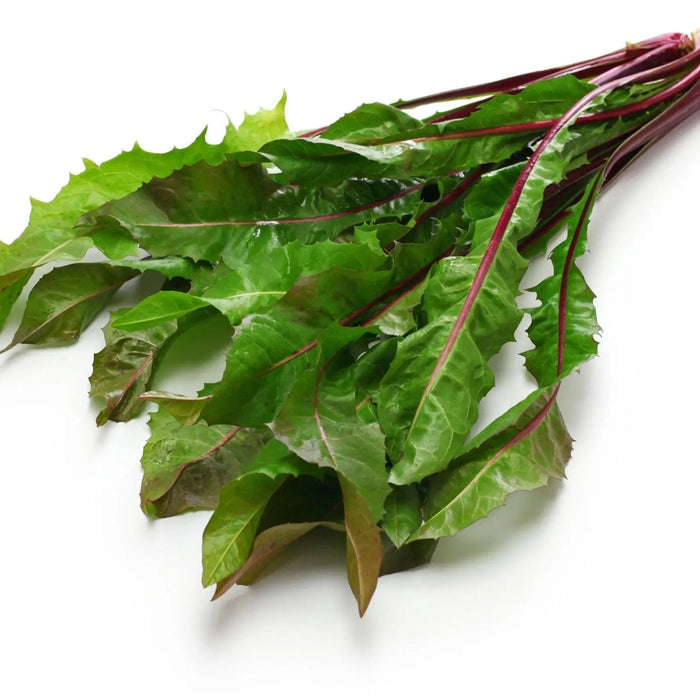 Dandelion Seeds - Italiko Rosso
Original price
$0.00
-
Original price
$0.00
Seed Count: 250 Seeds
Leaf Color: Bright Red Stems with Green Leaves
Flavor: Tangy, especially in baby leaves
Use: Ideal as a salad green or in cooked dishes
Heirloom Variety: Cultivated since the 1800s
Stem Color Variation: Ranges from deep red to purple
Growth Habit: Hardy and robust
Planting Instructions: Full sun or partial shade, well-drained soil
History: The Italiko Rosso Dandelion, with its striking red stems and tangy leaves, has been a cherished heirloom variety since the 1800s. This variety, known for its bold colors and flavors, has been a traditional favorite in salads and culinary creations for generations. Its unique coloring, ranging from deep red to purple, makes it a visually appealing addition to any garden.
Uses: Italiko Rosso Dandelions are celebrated for their deliciously tangy baby leaves, making them a fantastic ingredient for salads. Beyond just raw consumption, these greens are also delightful when cooked, offering a nutritious and flavorful component to a variety of dishes. The vibrant red stems add a pop of color and a burst of flavor that can elevate any meal.
Growing Habits & Planting Instructions: This dandelion variety is known for its hardy and robust growth habit. For best results, sow seeds in an area that receives full sun or partial shade, in well-drained soil. These plants are adaptable and can thrive in a range of soil types. Regular watering and occasional thinning will help promote healthy growth. Italiko Rosso Dandelions can be harvested at the baby leaf stage for a milder flavor or allowed to mature for a more intense tang. With proper care, gardeners can enjoy the unique beauty and flavor of Italiko Rosso Dandelions throughout the growing season.