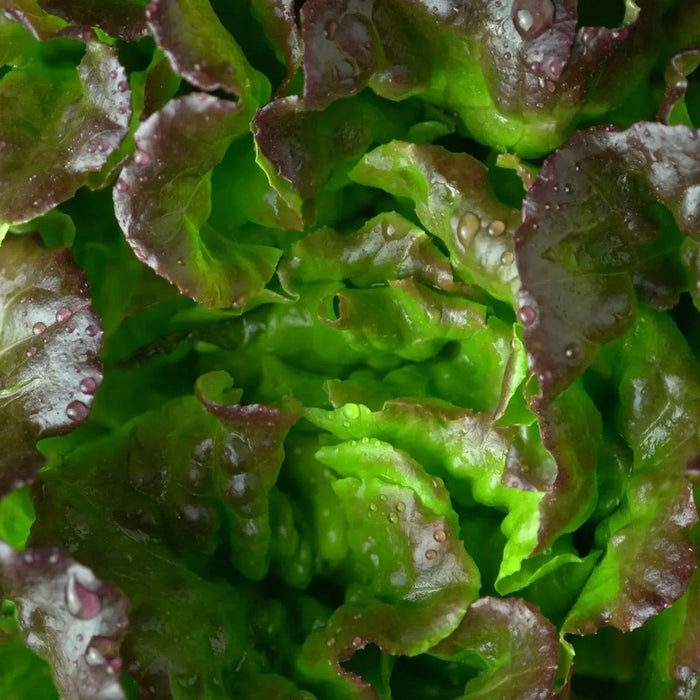 Lettuce Seeds - Grandpa Admire's
Sold out
Original price
$2.00
-
Original price
$2.00
250 Seeds
60 Days to Maturity
Beautiful Bronze-Tinted Leaves
Heat Resilient; Slow to Bolt
Butterhead Type Lettuce
Large Loose Heads of Leaves
Mild and Satisfying Flavor
Developed by George Admire in the 1850s
History:
Grandpa Admire's Lettuce traces its lineage back to the mid-1800s when George Admire, a passionate farmer, ventured to Putnam County, Missouri. Here, he painstakingly developed this distinctive lettuce, now fondly named in his honor. His legacy continues as countless gardeners cherish the unique beauty and resilience of this bronze-tinted variety.
Uses:
Beyond its stunning appearance, Grandpa Admire's Lettuce boasts a flavor profile that's mild yet fulfilling. Its large, loose leaves with delicate bronze tints make it an excellent choice for salads, sandwiches, and wraps. The butterhead type texture ensures a soft, buttery bite that pairs wonderfully with a range of dressings and accompaniments.
Growing Habits & Planting Instructions:
One of the standout qualities of this lettuce is its remarkable resilience to heat. While many lettuces tend to bolt quickly in high temperatures, Grandpa Admire's remains steadfast, resisting premature bolting. For best results, plant the seeds in well-draining soil and provide regular watering. Ensure a planting depth of about a quarter-inch and space them 8-12 inches apart. With proper care, gardeners can expect a harvest within 60 days, reaping the rewards of this time-honored variety. Experience the legacy of George Admire with each crisp bite of his namesake lettuce.