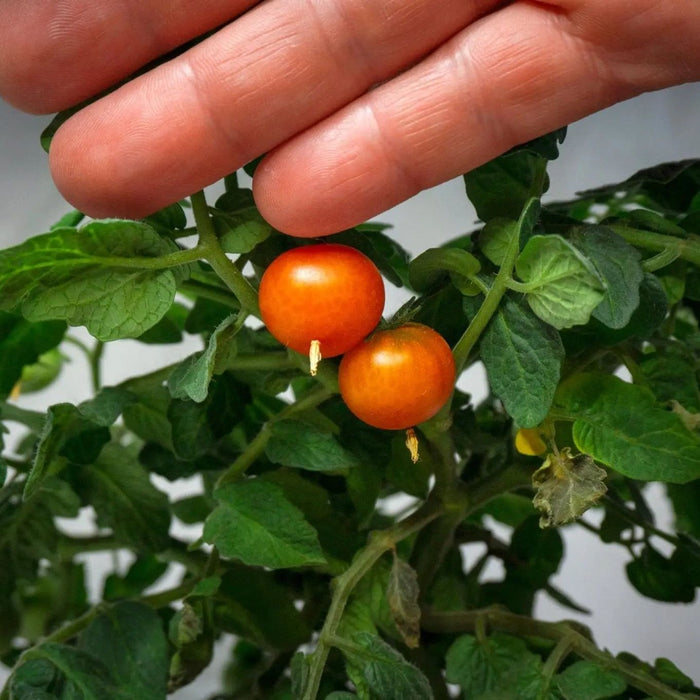 Tomato Seeds - Micro Tom
Original price
$2.00
-
Original price
$2.00
10 Seeds
50-60 Days from Transplant
World's Shortest Tomato Plant
Grows to 6-8 Inches Tall
Ideal for Container Gardening
Determinate Growth Habit
Juicy, Flavorful Fruit Despite its Small Size
Developed Specifically for Plant Biology Research
History: Bearing the title of the world's shortest tomato plant, the Micro Tom Tomato boasts a unique history. Specifically engineered for plant biology research, this tiny marvel quickly gained popularity among urban gardeners and those with limited space. Its minimal height and rapid growth cycle have made it a distinct and cherished variety among tomato enthusiasts.
Uses: The Micro Tom Tomato's diminutive size doesn't compromise on taste. These tiny tomatoes pack a flavorful punch and are perfect for snacking, garnishing, or adding to salads. Their size makes them particularly suitable for fairy gardens or as edible decor in compact urban spaces.
Growing Habits & Planting Instructions: Micro Tom, being a determinate variety, has a defined growth and fruiting period. This means that after producing its set amount of fruit, the plant completes its lifecycle. To grow, plant seeds about 1/4 inch deep in well-draining soil. Given their compact nature, these tomatoes excel in containers, making them ideal for balconies, patios, or even windowsills. Ensure they receive plenty of sunlight and maintain consistent watering. Due to their 6-8 inch stature, there's no need for staking or caging. Harvest the ripe, red tomatoes around 50-60 days post-transplanting.