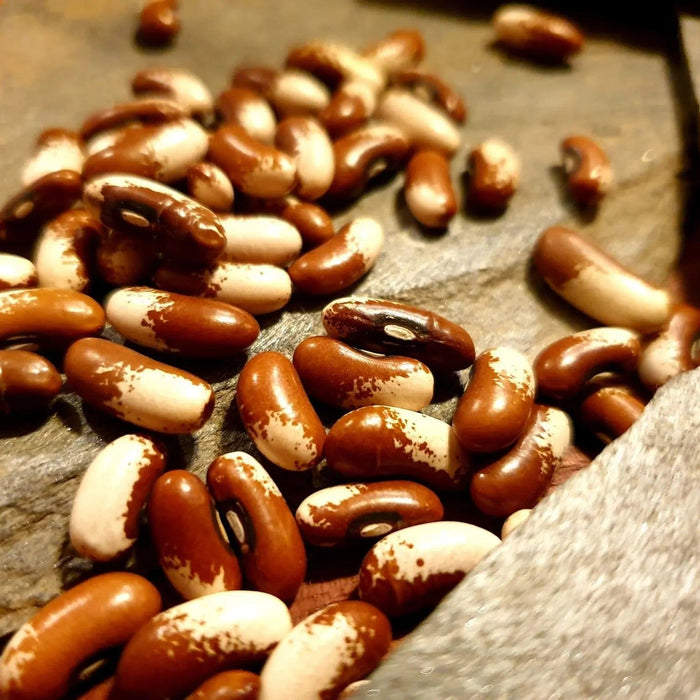 Bean Seeds - Painted Pony
Sold out
Original price
$2.00
-
Original price
$2.00
35 Seed Packet
60-80 Days to Maturity
Bush Bean Growth Habit
Versatile as Dry or Snap Bean
Stringless Pod Design
Appearance & Culinary Profile:
These beans offer the best of both worlds in terms of culinary use. Exhibiting stringless pods, they snap effortlessly with just a hint of pressure, making them a joy to prepare. When dried, they retain their flavors beautifully, ensuring that you have a stockpile of deliciousness to last you through colder months. Consider cooking and freezing them; when winter's chill takes hold, you'll have a homegrown treat ready to warm you from the inside out.
Growing Habits & Yield:
Adopting a bush bean growth pattern, these beans are compact growers, making them suitable for gardens of varying sizes. They prove to be incredibly productive, ensuring that gardeners are rewarded with a bountiful harvest. With a maturation timeline of approximately 60-80 days, you'll be enjoying your bean harvest in no time.
Summary:
For those seeking a bean variety that promises culinary versatility, ease of preparation, and a generous yield, look no further. Whether you're savoring them fresh, dried, or reheated from frozen, these beans are sure to become a cherished addition to your garden and kitchen.