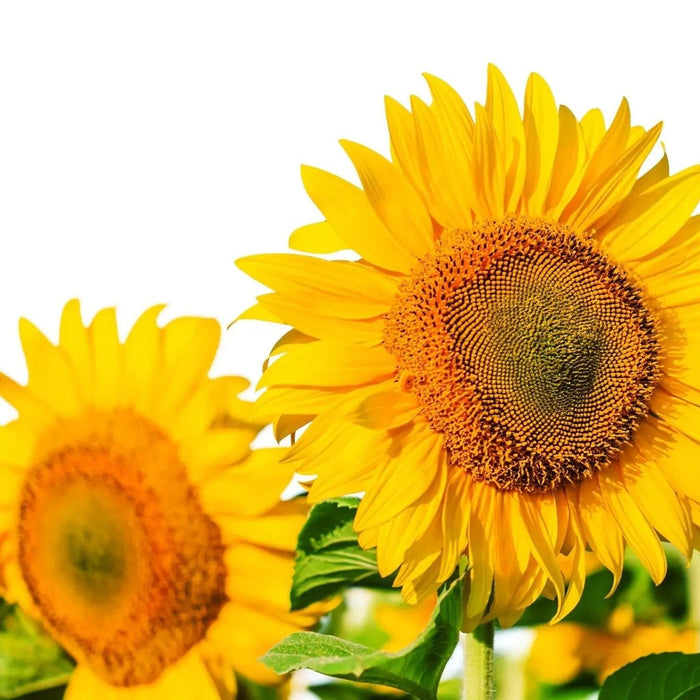 Sunflower Seeds - Tarahumara
Sold out
Original price
$3.00
-
Original price
$3.00
Seed Count: 25 Seeds
Maturity Date: 80 Days
Soil Tolerance: Tolerates poor soils
Plant Height: Grows up to 6-9 feet tall
Flower Size: Golden petals, head grows up to 10 inches across
Seed Color: Primarily ivory-colored edible seeds with occasional striped seeds
Adaptability: Selected by the Tarahumara people for poor soil conditions
Edible Seeds: Seeds are edible and can be consumed
History: The Tarahumara Sunflower holds a unique place in the agricultural history of the Tarahumara people. Specifically bred to adapt well to poor soils, this sunflower variety is a testament to the Tarahumara's deep knowledge of their land and its limitations. The sunflower not only thrives in less-than-ideal soil conditions but also produces radiant golden flowers with impressive 8-10-inch diameters. Its seeds are primarily ivory-colored with occasional stripes, adding another layer of uniqueness to this already fascinating plant.
Uses: This sunflower variety is not just a visual marvel; it is also highly utilitarian. The seeds are edible and can be consumed, adding a nutritious component to your diet. The flower heads, with their solid gold petals and large diameter, are also perfect for cut flower arrangements. Whether you're looking to beautify your garden or harvest the seeds for consumption, the Tarahumara Sunflower serves multiple purposes and can be a unique and beneficial addition to your gardening efforts.
Growth Habit and Planting Instructions: The Tarahumara Sunflower can reach heights of 6-9 feet, making it a medium-to-tall variety suitable for a range of garden spaces. It particularly excels in poor soils, thanks to its selection by the Tarahumara people for this very trait. To plant, sow the seeds 1 inch deep in well-drained soil, spacing them about 12 inches apart to ensure adequate room for growth. This sunflower prefers full sun but is forgiving of less-than-ideal soil conditions. With a maturity date of 80 days, you'll find this sunflower to be a rewarding and adaptable choice for your garden.