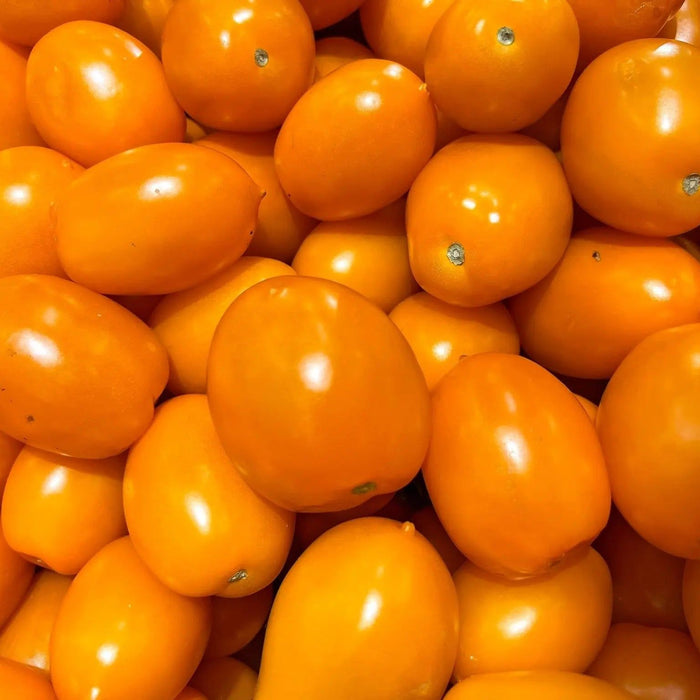 Tomato Seeds - Powers Heirloom
Original price
$2.00
-
Original price
$2.00
Seed Count: 25 per packet
Maturity: 80-90 Days from Transplanting
Growth Habit: Indeterminate
Fruit Shape: Oval
Fruit Color: Translucent Yellow
Fruit Weight: 3 to 5 ounces
Ideal for: Canning and Fresh Eating
Historical Origin: Scott County, Virginia
History: Powers Heirloom tomato is a cherished heirloom variety with a rich history dating back over a century in Scott County, Virginia. This variety has been passed down through generations, maintaining its unique characteristics and flavor profile. Its longstanding presence in gardens and kitchens highlights its reliability and quality as an heirloom tomato, making it a beloved choice among tomato enthusiasts and home gardeners.
Culinary Uses: The Powers Heirloom tomato is celebrated for its sweet, juicy, and meaty flesh, combined with a mild flavor that is a favorite among tomato connoisseurs. Its unique translucent yellow color and optimal size range of 3 to 5 ounces make it an ideal variety for both canning and fresh eating. This tomato stands out for its versatility in the kitchen, suitable for a variety of dishes and preserving methods.
Growing Habits & Planting Instructions: As an indeterminate tomato variety, Powers Heirloom requires support through staking, caging, or trellising to manage its continual fruit production throughout the growing season. For successful cultivation, start seeds indoors in soil trays or pots about 6 weeks before the last frost date, sowing them approximately 1/4 inch deep. Germination typically occurs in 7-14 days. Once the seedlings have grown and the risk of frost has passed, transplant them outdoors into a spot that receives full sun, spacing the plants about 24-36 inches apart. This variety thrives in soil that has warmed to at least 50 degrees Fahrenheit. With proper care and support, expect to harvest mature fruits approximately 80-90 days after transplanting, enjoying a bountiful yield of sweet, juicy, yellow tomatoes.