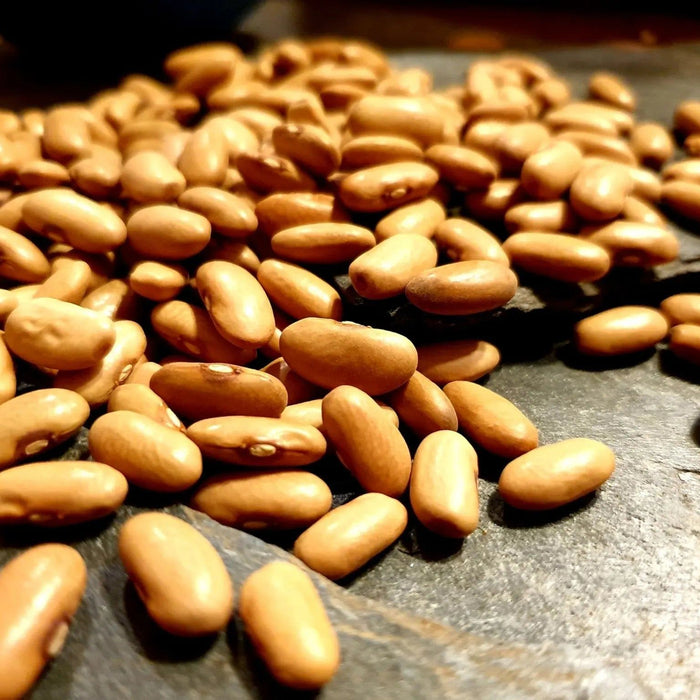 Bean Seeds - Arikara Yellow Bean
Sold out
Original price
$2.00
-
Original price
$2.00
40 Seeds

80-90 Days from Planting/Transplanting

Bush Bean Growth Habit

Golden-Yellow Pods

Heirloom, Historically Significant



History:
The Arikara Yellow Bean is deeply rooted in the agricultural traditions of the Arikara tribe of the North Dakota region. As an heirloom variety, it has been cultivated and cherished for generations, holding not only culinary value but also cultural significance. This bean stands as a testament to the rich agricultural heritage of the indigenous communities of North America.

Uses:
These beans, known for their tender golden-yellow pods, provide a slightly sweet and creamy flavor profile. They are versatile and can be used in a variety of dishes, from fresh bean salads to hearty stews. When dried, the inner beans take on a deep, rich flavor, making them excellent for winter dishes.

Growing Habits & Planting Instructions:
Arikara Yellow Beans are bush beans, which means they grow compactly without the need for staking. Plant seeds about 1 inch deep in well-drained soil, spacing them about 2-3 inches apart with rows 18-24 inches apart. They prefer full sun and benefit from regular watering, especially during pod formation. As with most beans, they also help in fixing nitrogen in the soil, making them beneficial for crop rotation practices.