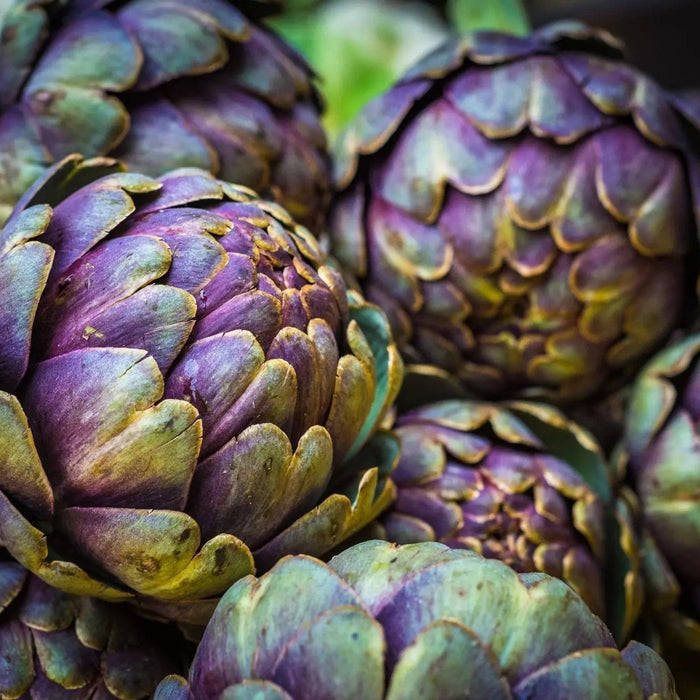 Artichoke Seed - Romanesco Seeds
Sold out
Original price
$2.00
-
Original price
$2.00
25 Seeds

120-150 Days from Planting/Transplanting

Upright Growth Habit

Deep Green, Purple-Tinged Coloration

Meaty, Nutty Flavor



History:
Hailing from the heart of Italy, the Romanesco Artichoke is steeped in rich tradition and culinary heritage. This variety, distinguished by its rounded shape and beautiful purple-tinged tips, has graced Roman tables for centuries and is considered by many as the true Italian artichoke.

Uses:
Romanesco Artichokes are prized for their meaty and flavorful hearts, which boast a slightly nuttier taste than other varieties. Perfect for steaming, grilling, or making the traditional Roman "carciofi alla romana" (braised artichokes), these artichokes turn any meal into a Mediterranean feast. Beyond their delightful taste, they're also a rich source of fiber, antioxidants, and various essential vitamins.

Growing Habits & Planting Instructions:
For the best results, start the seeds indoors 8-10 weeks before the last expected frost. Once seedlings are sturdy and all danger of frost has passed, transplant them to a sunny spot with well-drained soil, spacing plants about 3-4 feet apart. Artichokes thrive with deep, regular watering and benefit from occasional feeding with a balanced fertilizer. As buds appear, harvest them before the leaves fully open to enjoy their tender, flavorful hearts.