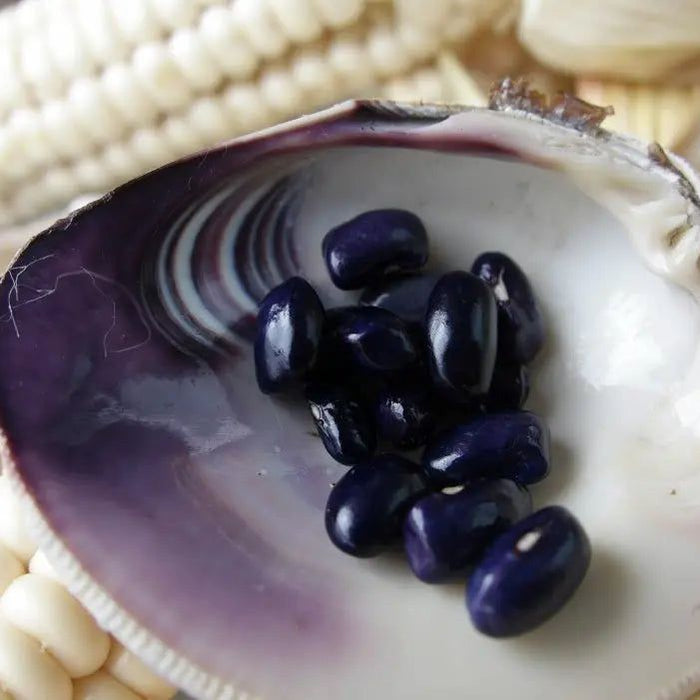 Bean Seeds - Cherokee Trail of Tears
Original price
$2.00
-
Original price
$2.00
25 Seeds
85-95 Days from Planting/Transplanting
Pole Bean Growth Habit
Deep Black Beans
Historically Significant Heirloom
History:
The Cherokee Trail of Tears Bean bears a profound name, memorializing the forced relocation of the Cherokee nation from their homelands in the 1830s. As they embarked on this painful journey, the Cherokee people carried these beans, ensuring the survival of this heirloom for generations. This bean stands not just as a food source but as a symbol of resilience, perseverance, and cultural memory.
Uses:
With deep black beans encased in green pods, the Cherokee Trail of Tears offers a rich, full-bodied flavor. Whether cooked fresh or dried, these beans provide a hearty texture and taste, making them ideal for soups, stews, or as a standalone side dish. Their striking color also offers visual appeal to any dish.
Growing Habits & Planting Instructions:
As a pole bean variety, the Cherokee Trail of Tears requires support, such as trellises or poles, to climb and flourish. Plant seeds about 1 inch deep, ensuring they have a sturdy support structure nearby. Space seeds about 3-4 inches apart in rows spaced 2-3 feet apart. They thrive in full sun and need consistent moisture, especially during flowering and pod formation.