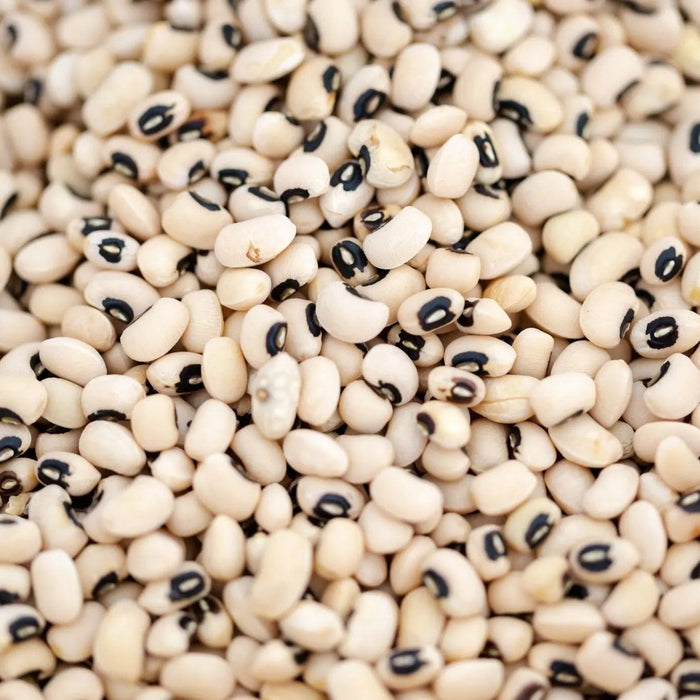 Bean Seeds - California Black-Eye Pea
Original price
$2.00
-
Original price
$2.00
25 Seeds
75-80 Days to Maturity
Heat-Loving Variety
Bush-Type Plant Structure
Classic Southern Pea
Adapted for California
Perfect for Traditional Dishes
Thrives in Full Sun
Easy to Grow and Maintain
History: The California Black-Eye Pea is more than just a pea; it's a testament to adaptability and culinary heritage. While the black-eyed pea has its roots deep in Southern tradition, this particular variant has been carefully adapted to the unique climate of California. It offers the best of both worlds: the cherished taste of the South and the resilience tailored for the West Coast.
Uses: The California Black-Eye Pea is a culinary delight. Beyond the classic dishes like Hoppin' John, this pea can be integrated into various recipes, from hearty stews to fresh summer salads. Its rich flavor profile allows it to stand out, whether it's the star of the dish or a complementary ingredient. Whether you're looking to uphold culinary traditions or experiment with new recipes, this pea won't disappoint.
Growing Habits & Planting Instructions: Growing the California Black-Eye Pea is a straightforward process, even for novice gardeners. Being a bush-type plant, it doesn't sprawl too much, making it a great choice for gardens with limited space. To achieve the best results, plant the seeds about an inch deep and space them 2-3 inches apart, with rows being 3-4 feet apart. This pea variety thrives in full sun and appreciates well-drained soil. Regular watering and occasional check-ups will ensure a bountiful harvest in just 75-80 days from planting or transplanting.