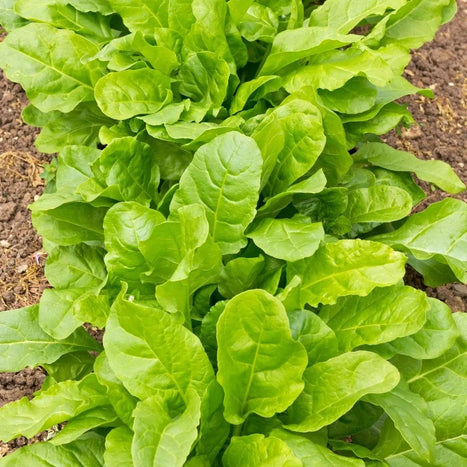 Chard Seeds - Perpetual Spinach
Original price
$0.00
-
Original price
$0.00
50 Seeds
Maturity: 50-60 Days from Planting/Transplanting
Type: Leafy Green
Plant Height: 18-24 inches
Flavor: Mild, spinach-like
Special Feature: Heat and cold tolerant
History:
Perpetual Spinach Chard, with its Mediterranean origins, holds an intriguing place among leafy greens, especially given that it isn't a true spinach. Despite this, it has been embraced by gardeners and farmers for its commendable resilience, flourishing in a plethora of environments, which speaks to its adaptive nature through the ages.
Uses:
In the culinary realm, Perpetual Spinach Chard is a versatile player. Its leaves bring forth the tenderness desired in fresh salads while possessing the sturdiness that cooking methods like sautéing demand. Its flavor, reminiscent of classic spinach, allows it to weave seamlessly into a multitude of dishes, from hearty soups to light and refreshing salads, granting chefs a generous canvas to showcase their creativity.
Growing Habits & Planting Instructions:
When embarking on the journey to grow Perpetual Spinach Chard, seeds should be sown about 1/2 inch deep, right into the embrace of the outdoor soil. The ideal sowing times are the budding days of spring or the waning days of summer to greet a bountiful fall crop. Plants should be spaced 12 inches apart, nestled in rows that have an 18-inch gap between them. This leafy green thrives under the gentle touch of the sun but can also find solace in partial shade. As for the soil, ensure it's well-draining. One of the standout qualities of this chard is its tolerance, gallantly braving both the scorching heat and the biting cold, affirming its position as a favorite in varied garden settings.