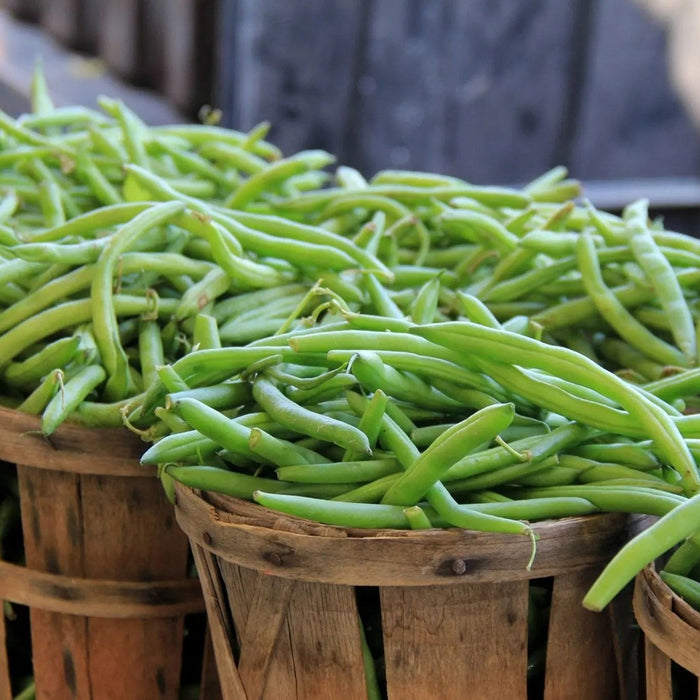 Bean Seeds - Contender, Bluff Valentine
Original price
$2.00
-
Original price
$2.00
Seed Count: 25 Seeds
Maturity Date: 50-55 Days from Planting/Transplanting
Plant Type: Bush Bean Variety
Disease Resistance: High resistance to common bean diseases
Pod Characteristics: Tender, stringless, and sweet-flavored pods
Usage: Ideal for fresh eating, canning, or freezing
Plant Spacing: Sow seeds 2-4 inches apart
Row Spacing: Plant rows 20-36 inches apart
History The Contender Bean, also popularly known as 'Bluff Valentine', has carved its place in the world of gardening due to its early yielding capability and robust disease resistance. This variety has been a top pick among gardeners for many years, valued for its reliability and the quality of its produce. Its resilience and adaptability have made it a consistent performer across various regions.
Uses Renowned for its culinary versatility, the Contender Bean is a favorite in kitchens. The pods are known for their tender texture, stringless nature, and sweet flavor, making them perfect for a range of dishes. Whether eaten fresh, included in salads, or cooked in stews and casseroles, these beans retain their delightful taste. They are also excellent candidates for canning and freezing, preserving their quality for long-term use.
Growth Habit and Planting Instructions The Contender Bean thrives best when sown in full sun and well-drained soil. To plant, sow the seeds about 1 inch deep into the soil, ensuring they are 2-4 inches apart for optimal growth. Adequate row spacing of 20-36 inches is recommended for bush beans like the Contender. These beans require regular watering and benefit from occasional fertilization to enhance their growth. Being a bush variety, they don't need staking, making them a convenient choice for gardeners with limited space or those who prefer lower maintenance plants.