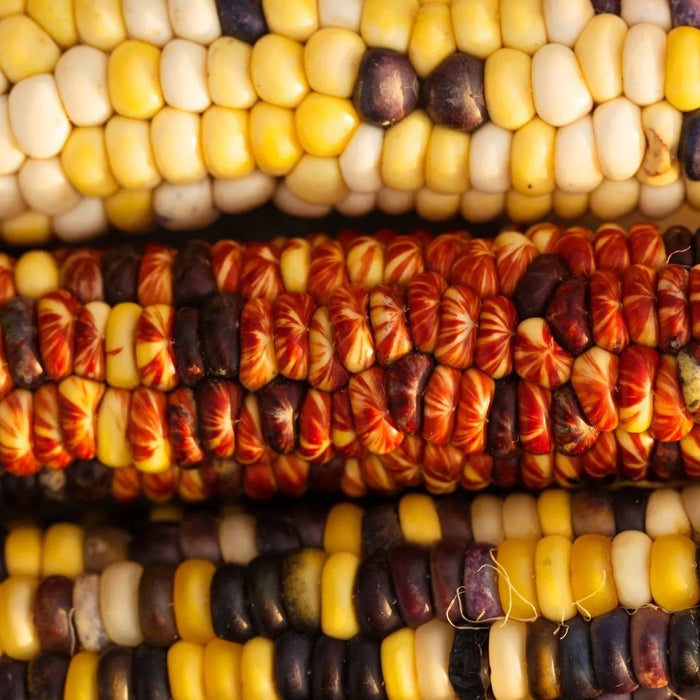 Corn Seeds - Seneca Red Stalker
Sold out
Original price
$2.00
-
Original price
$2.00
Seed Count: 85 Seeds
Maturity: 95-110 Days from Planting/Transplanting
Plant Height: Tall Stalk
Kernel Colors: Radiant Red & Purple
Origin: Robeson Seed Farms Hall, 1980s
History:
The journey of Seneca Redstalker is a story interwoven with deep respect for traditions and a forward-looking vision. Its creation at Robeson Seed Farms Hall in the 1980s was inspired by the esteemed 'Seneca Indian' variety. While its development began outside our community, the roots of this corn are firmly anchored in the traditions and agricultural practices of the Haudenosaunee and many Plains style corns, reflecting both past and present.
Uses:
Seneca Redstalker holds a special place in our community, bridging the gap between heritage and contemporary times. Its vibrant red and purple stalks symbolize our community's adaptability and resilience. The robust husks have found a purpose in crafting dolls, representing our ingenuity. These naturally dyed husks are also utilized in fabric design and basket weaving, carrying forth stories of generations. The lustrous kernels, while serving as decorative elements during festivities, are also milled into nutritious cornmeal, echoing our tradition's richness.
Growing Habits & Planting Instructions:
To cultivate Seneca Redstalker, a combination of care, dedication, and suitable conditions is essential. Begin by planting seeds approximately 1 inch deep, maintaining an 8-12 inch space between each, and arranging rows 24-36 inches apart. This corn variety has an affinity for sunlit environments and prospers in nutrient-dense, well-draining soil. Consistent watering, especially during flowering and kernel development stages, is paramount to ensure a bountiful harvest of vibrant kernels.