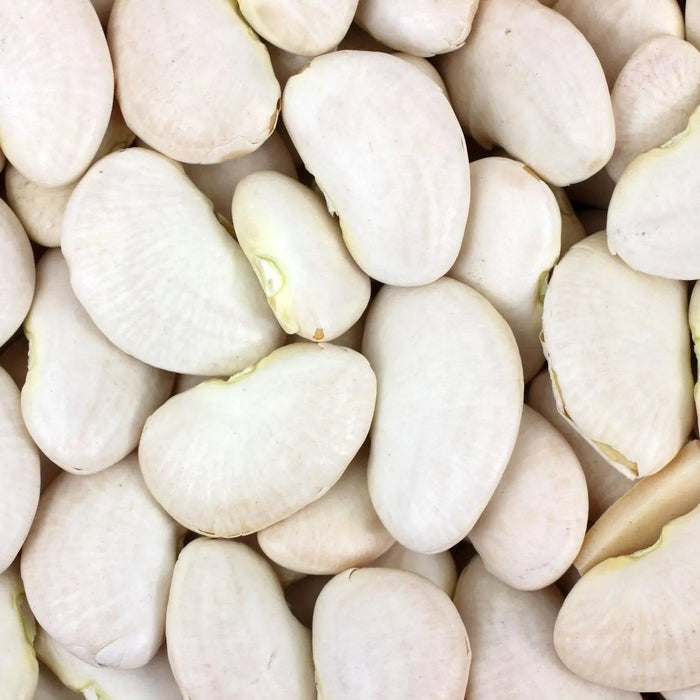 Bean Seeds - Lima - Fordhook 242 Bush
Original price
$2.00
-
Original price
$2.00
25 Seeds
65 Days from Planting/Transplanting
All-America Selections Winner
Bush Growth Habit - No Staking Necessary
Distinctive Qualities:
Fordhook 242 Lima Bean is not just any ordinary bean. As an esteemed All-America Selections Winner, it stands as a testimony to quality, taste, and productivity. With its uniquely smooth, light-green pods that encase pristine white beans, it's both a visual and culinary delight.
Uses & Culinary Value:
These beans are perfect for fresh shelling, effortlessly popping out and ready to be savored. Their tender and rich flavor profile is a testament to the quality of the Fordhook 242. Furthermore, while the beans are the main attraction, the plant doesn't shy away from adding beauty to your garden. Its sizable blooms, bursting with color, make it as ornamental as it is functional.
Growing Habits & Planting Instructions:
Planting the Fordhook 242 Lima Bean is straightforward. Sow seeds about 1-1.5 inches deep in well-draining soil, spacing them around 3-4 inches apart. Choose a spot in your garden that gets ample sunlight. One of its key advantages is its bush growth habit, eliminating the need for staking. In a mere 65 days, expect to see a bounty of 4-inch pods, each generously filled with 3–5 large beans.
Experience the combination of productivity, flavor, and beauty with the Fordhook 242 Lima Bean. Whether you're a seasoned gardener or a newbie, this bean is sure to become a favorite.