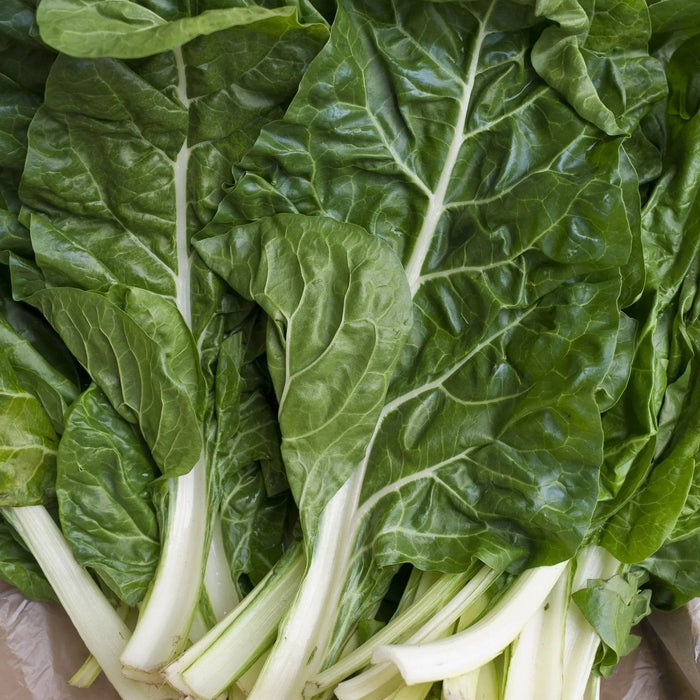 Swiss Chard Seeds - Fordhook Giant
Original price
$2.00
-
Original price
$2.00
Seed Count: 100 Seeds
Maturity: Reaches maturity in 60 days from planting/transplanting
Plant Type: Ideal for container gardening and adaptable to various garden spaces
Production: Known for being a heavy producer with abundant yields
Plant Height: Grows to a robust size with large, dark green leaves
Origin: An heirloom variety developed by the renowned John Burpee
Growth Habit: Upright, bushy growth, perfect for both small and large garden spaces
Flavor Profile: Leaves have a subtly bitter yet fresh taste, ideal for a variety of dishes
History: Fordhook Giant Swiss Chard is an esteemed heirloom variety, originally introduced by John Burpee. This vegetable has a storied past, deeply rooted in gardening tradition since its inception in the early 20th century. The Fordhook Giant has been a favorite for generations due to its robust nature and adaptability to different climates and gardening conditions. Its sustained popularity is a testament to its enduring qualities and nutritional value.
Uses: Fordhook Giant Swiss Chard is celebrated for its versatile culinary applications. The large, tender leaves can be used fresh in salads, cooked in soups and stews, or sautéed as a nutritious side dish. Its subtly bitter flavor profile is balanced by a natural, earthy freshness, making it a delightful addition to a variety of meals. Its nutritional value and ease of preparation make it a popular choice for home cooks and professional chefs alike.
Growing Habits & Planting Instructions: To grow Fordhook Giant Swiss Chard, start by sowing seeds in well-drained, fertile soil. This variety thrives in both full sun and partial shade. Plant seeds about a half-inch deep, spacing them roughly 6 inches apart to allow for adequate growth. Regular watering and occasional fertilization will support healthy development. As a cool-season crop, it can be planted early in the spring and will continue to produce leaves throughout the growing season. Fordhook Giant Swiss Chard is not only a productive plant but also adds a decorative touch to any garden with its lush, green foliage.