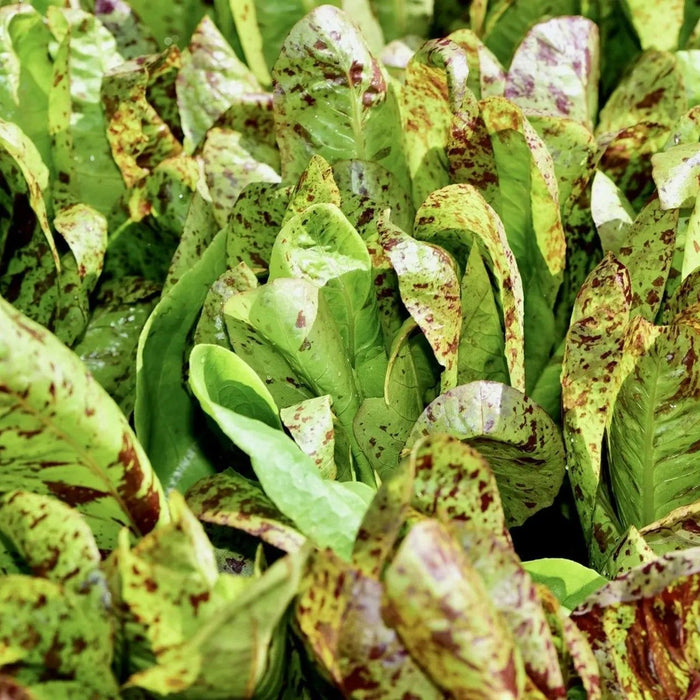 Lettuce Seeds - Forellenschluss Romaine
Original price
$2.00
-
Original price
$2.00
500 Seeds
60 Days to Maturity
Crisp Green Leaves with Maroon Speckles
Distinctive Curly Midrib
Strong, Flavorful Profile
Originating from Austria
Beautiful Presentation
Retains Crispness as it Grows
History:
Forellenschluss Romaine Lettuce, endearingly known as "Speckled Trout," has its roots embedded in Austrian soil. Celebrated for its unique appearance, its name derives from its distinct dark green leaves flecked with captivating maroon speckles. A historical gem, this variety is a cherished heirloom that has stood the test of time.
Uses:
Beyond its aesthetic appeal, Forellenschluss boasts a rich flavor profile. Whether you're crafting a salad or dressing a burger, its crisp leaves provide a refreshing crunch. Its pronounced curly midrib adds a unique texture, ensuring your dishes are as delightful to the palate as they are to the eyes.
Growing Habits & Planting Instructions:
Ideal for those seeking a lettuce that marries beauty with functionality, Forellenschluss thrives in well-drained soil and full sun to partial shade. Plant your seeds about a quarter inch deep, spacing them about 8-12 inches apart. This variety is known for its resilience, retaining its crispness as it grows and maturing in just 60 days. As you harvest, you'll find that its integrity remains intact, offering you a bounty of flavorful and crisp leaves. Grow a piece of Austrian heritage in your garden and experience the delight of Forellenschluss Romaine.