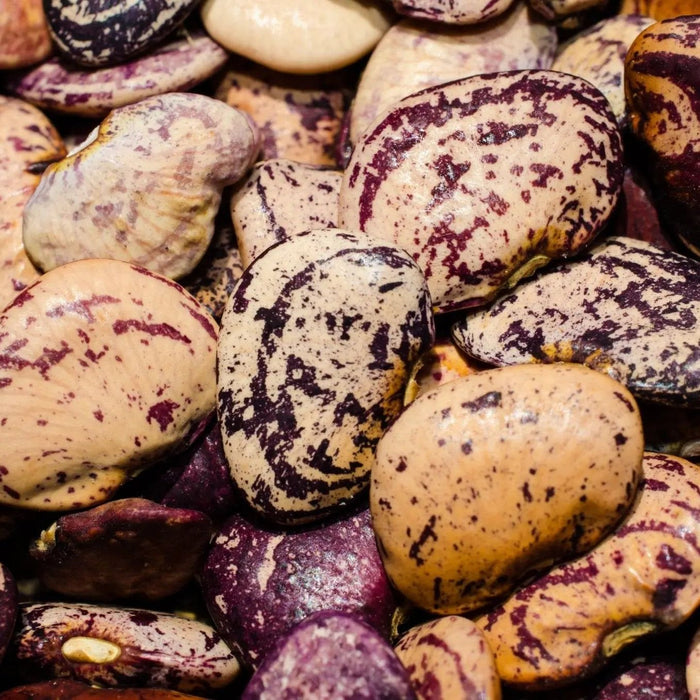 Bean Seeds - Lima - Jackson Wonder
Original price
$2.00
-
Original price
$2.00
20 Seed Packet
66 Days from Planting/Transplanting
Bush-Type Growth Habit
High Yields
Heat Tolerant
Background & Significance:
The Jackson Wonder Lima Beans are treasured heirloom beans that have been a staple in gardens for generations. Celebrated for their striking appearance and nutritional value, they stand out as a preferred choice for both home gardeners and market growers alike.
Appearance & Nutritional Benefits:
Each bean is a work of art, displaying a buff-colored background adorned with rich purple-black mottling. Beyond their aesthetic appeal, these beans are nutritional powerhouses. Despite their modest size, they're densely packed with essential nutrients, attributing to their large seed content. This makes them an invaluable dietary choice for those seeking both health and flavor.
Growing Habits & Planting Instructions:
Jackson Wonder Lima Beans exhibit a bush-type growth habit, making them easy to manage without the need for trellises or supports. Their thick, deep, dark green pods not only enhance their visual allure but also fortify them against challenging conditions, offering drought resistance. Furthermore, they thrive in heat, ensuring a bountiful harvest even in warmer climates. To plant, sow seeds about 1 inch deep in well-draining soil, spacing them around 3 inches apart. Position them in a sun-soaked spot and water regularly to promote healthy growth. In just 66 days, anticipate a generous harvest of these nutritious and beautiful beans.
With Jackson Wonder Lima Beans, you're investing in a blend of beauty, nutrition, and resilience. Their rich history combined with their outstanding benefits solidifies their place in gardens worldwide.