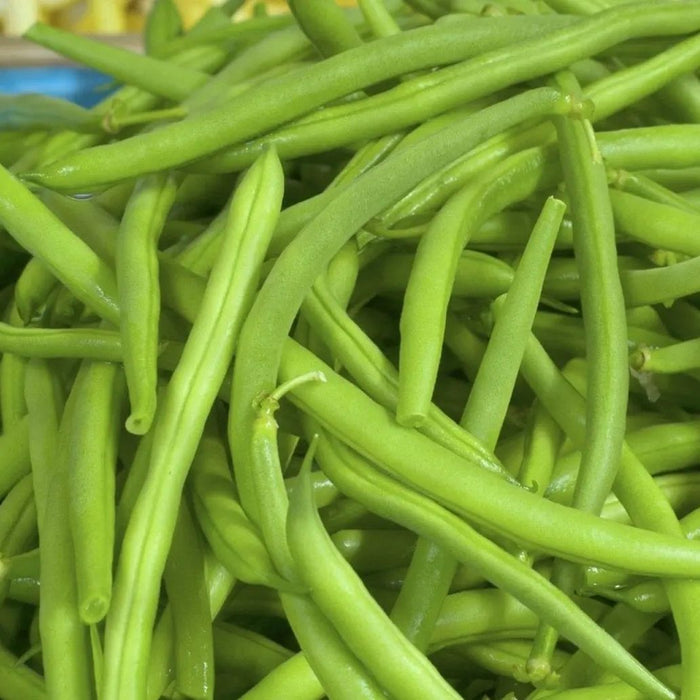 Bean Seeds - Jade Bush
Original price
$2.00
-
Original price
$2.00
25 Seed Packet
55 Days from Planting/Transplanting
Bush Bean Growth Habit
Extremely Productive & Reliable
High Disease Resistance
Lush, Rich Flavor
Stringless Bean
Top Choice for Market Gardeners
Overview:
The Jade Bean stands out in the vast world of beans for its multitude of esteemed qualities. With a notably quick 55-day growth cycle, it consistently proves its worth through its exceptional productivity and hardiness against common diseases.
Culinary Profile:
Beyond its robust growth, the Jade Bean excels in the kitchen. Boasting a finely textured, stringless nature, it ensures every bite is free from unwanted fibrous strands. Its rich and delicious flavor, whether savored fresh or cooked, has made it a beloved staple in many households. The taste is reminiscent of home gardens, with the added benefit of being a favorite pick for market gardeners due to its consistent yield and outstanding taste.
Growing Habits & Planting Instructions:
The Jade Bean displays a bush growth habit, making it a manageable choice for both expansive and compact gardens. To plant, sow seeds about 1 inch deep in well-draining soil, ensuring a spacing of about 2-3 inches apart. Position them in a sunny location and provide consistent watering, especially during the flowering and pod formation stages. With its disease-resistant trait and incredible productivity, you can look forward to a bountiful harvest that promises both quantity and quality.
Embrace the world of premium beans with the Jade Bean. Its unparalleled combination of growth characteristics and culinary excellence makes it a must-have in every garden.