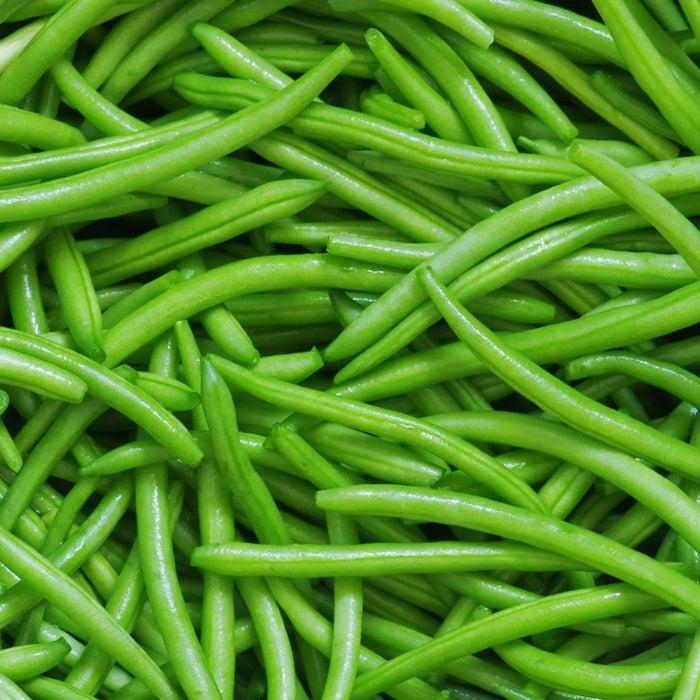 Bean Seeds - Kentucky Blue
Sold out
Original price
$2.00
-
Original price
$2.00
25 Seed Packet
Pole Bean Growth Habit
Straight, Stringless Pods
Robust and Sweet Flavor
Versatile as a Snap or Dry Bean
100 Days from Planting/Transplanting
Awards & Recognition:
Kentucky Blue Pole Bean proudly wears the badge of an All-America Selections winner. Its reputation as a premium bean variety is further cemented by its consistent selection as a top choice by gardeners, emerging as one of today's most sought-after pole beans.
Flavor & Texture:
Its outstanding attributes lie not just in its growth characteristics but also in its exceptional culinary profile. Kentucky Blue delivers straight, stringless pods that offer a crunchy bite, whether consumed fresh or cooked. The bean's flavor profile is robust, sweet, and undeniably delicious, making it a favorite in many kitchens.
Growing Habits & Yield:
Kentucky Blue exhibits a pole bean growth habit, standing tall and producing an abundance of beans throughout the season. Gardeners can look forward to observing long rows of straight, uniform pods adorning the plant. But this bean isn't just about aesthetics; it's about yield. Even with limited garden space, expect a heavy harvest that promises both quantity and quality. The dual nature of the bean, usable as both a snap or dry bean, further adds to its versatility.
Step into the world of elite beans with Kentucky Blue Pole Bean. Its blend of stellar growth, exceptional taste, and high yield makes it an indispensable addition to gardens everywhere.