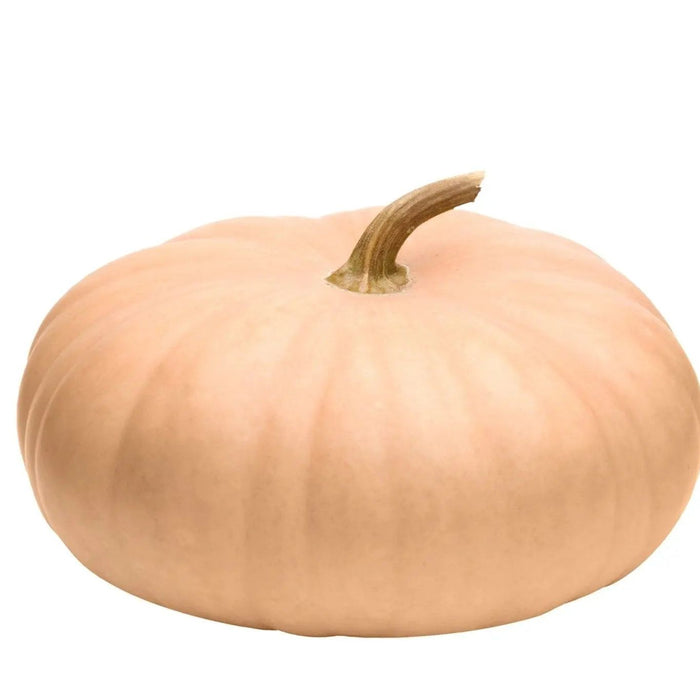 Pumpkin Seeds - Long Island Cheese
Original price
$2.00
-
Original price
$2.00
15 Seeds
Maturity: 108 Days
Botanical Name: Cucurbita moschata
Ideal for Pies and Culinary Uses
Spectacular Fall Treat
Stores Well
Mildly Sweet Flavor Profile
Not Just for Carving!
History: Originating from the American Northeast, the Long Island Cheese Pumpkin gets its peculiar name from its unique flattened shape and tan color, reminiscent of a wheel of cheese. A cherished heirloom variety, it has been a staple in the kitchens of Long Island and the surrounding regions for centuries. The Long Island Cheese Pumpkin has weathered the test of time, not just because of its distinctive appearance but also due to its unparalleled culinary properties that have been passed down through generations.
Uses: The Long Island Cheese Pumpkin, despite its playful name, offers a plethora of culinary applications. Renowned for its mildly sweet and velvety flesh, it stands out as the prime choice for crafting delectable pies, providing that traditional flavor many desires during the fall season. Moreover, its dense texture lends itself well to preparations like mincemeat and even salads. Beyond its flavor, the pumpkin's ability to store well ensures you can enjoy its deliciousness for extended periods, making it a favored choice for those who value both taste and practicality.
Growing Habits & Planting Instructions: Belonging to the Cucurbita moschata family, the Long Island Cheese Pumpkin thrives in full sun and appreciates a well-draining soil enriched with organic matter. Starting the seeds indoors 3-4 weeks before the last spring frost can offer a growth advantage. Upon transplanting outdoors, ensure there's a spacing of 3-4 feet between plants to give them ample space to flourish. Regular watering and the occasional addition of a balanced fertilizer can boost its growth. With a maturity window spanning 108 days, expect to see these cheese-resembling pumpkins ready to be harvested come fall, waiting to be transformed into your next culinary masterpiece.