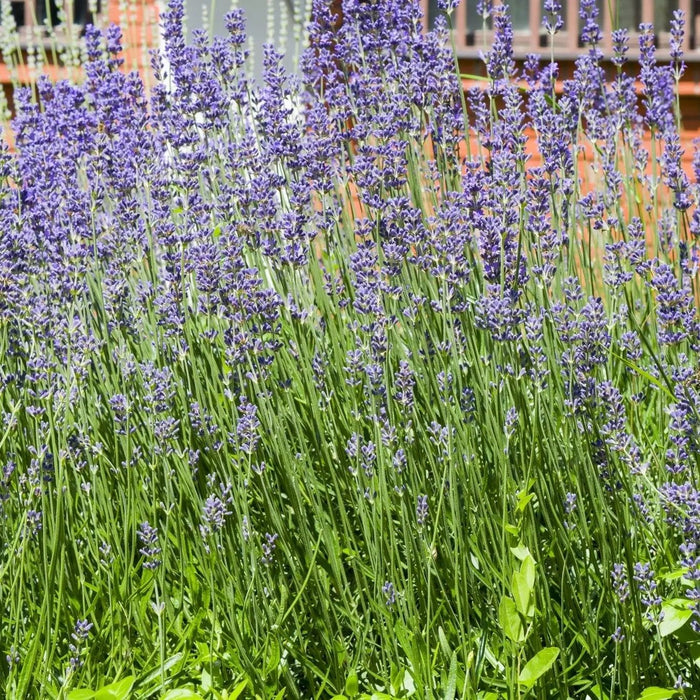 Lavender Seeds - Munstead English
Sold out
Original price
$3.00
-
Original price
$3.00
Seed Count: 100 Seeds
Plant Type: Perennial in zones 5-9
Plant Height: 12 to 18 inches
Flower Traits: Spikes of violet-blue flowers
Naming History: Named after the renowned Munstead nursery in Cotswolds
Size: Compact habit, yet abundant in flower production
Uses: Cutting, drying, and extraction of essential oils
Garden Impact: Attracts pollinators like bees and butterflies
History:
The story of the Munstead English lavender is deeply intertwined with the legacy of the Munstead nursery, located in the picturesque Cotswolds. This variety, while echoing the classical charm of English lavender, stands out due to its unique attributes, which are a testament to the skilled horticulturists who bred and nurtured it. Their efforts have cemented Munstead as a variety preferred by gardeners and lavender enthusiasts around the globe.
Uses:
Munstead English lavender is more than just a feast for the eyes. Its vibrant violet-blue flowers are not only visually stunning but are also a source of utility. The blossoms are perfect for cutting and integrating into bouquets or dried floral arrangements. Moreover, their aromatic potency makes them ideal for essential oil extraction, presenting a wealth of therapeutic and aromatic benefits.
Growing Habits & Planting Instructions:
The Munstead variety, while compact, is a vigorous grower. This lavender prefers well-drained soil and thrives in sunny locations. When planting, space seeds with enough room to allow for their growth, ideally 12-18 inches apart. Once established, the Munstead variety is relatively low-maintenance and drought-tolerant, but occasional watering during prolonged dry spells can enhance its vigor.
Introduce a touch of Cotswold charm and timeless elegance to your garden with the Munstead English lavender. Beyond its beauty, it promises a vibrant ecosystem teeming with pollinators and a sensory experience that resonates with history, aroma, and visual appeal. Let Munstead be the jewel of your garden sanctuary!