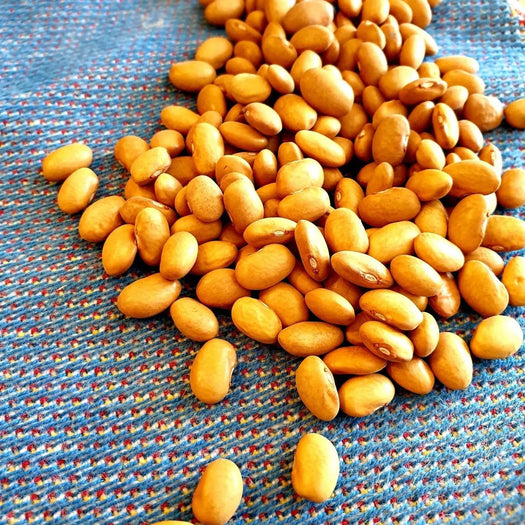 Bean Seeds - Nez Perce
Sold out
Original price
$2.00
-
Original price
$2.00
25 Seed Packet
80 Days to Maturity
Bush Bean Growth Habit
Mild, Creamy Flavor with Fruity Nuances
Straight, Narrow Pods
Appearance & Texture:
These beans are a visual delight, characterized by medium-sized pods that are straight and narrow. Their exterior boasts a unique light brown hue, sprinkled with delicate tan/white speckles and the occasional dark eye spot. Unlike some other varieties, the red and green mottling on these beans is subdued, adding to their elegant appearance.
Flavor Profile:
Beyond their aesthetic appeal, these beans shine in the culinary realm. They offer a mild and creamy flavor that is elevated by subtle fruity undertones. Each bite promises a harmonious blend of taste and texture, making them a versatile addition to a plethora of dishes.
Growing Conditions & Advantages:
These beans exhibit a bush growth habit, ensuring a compact and manageable growth. They're early bloomers, maturing in just 80 days. Notably, they thrive exceptionally well in cooler summer climates or in regions with shorter warm-weather durations, ensuring a reliable yield even under less-than-ideal conditions.
Summary:
Whether you're a seasoned gardener or a beginner, these beans are a wonderful addition to your garden. They promise not just a delightful harvest but also a culinary experience that is both rich and nuanced.