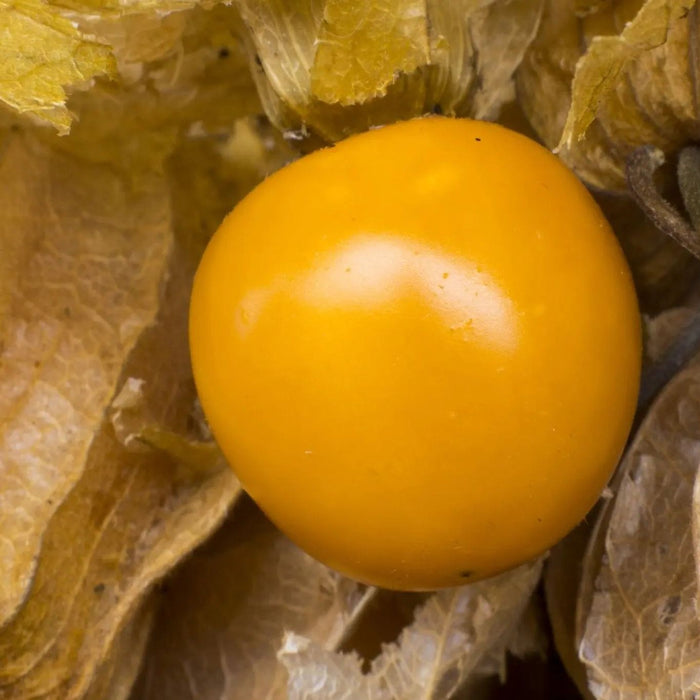 Tomatillo Seeds - Otto's Brush Creek Ground Cherry
Sold out
Original price
$2.00
-
Original price
$2.00
Seed Count: 25 Seeds
Flavor Profile: Sweet and Fruity Taste
Unique Feature: Encased in an Outer Husk
Culinary Use: Ideal for Preserves
Discovery: Found in the Backyard of Adaptive Seeds
Heritage: Named after the Previous Landowner
Garden Experience: Delightful Garden Treat for Casual Strolls
Recommendation: A Must-Have for Every Home Garden
History:
The story behind the discovery of Otto's Bush Ground Cherry is as intriguing as its name. Discovered in the backyard of Adaptive Seeds, this variety carries a legacy. Named in honor of Otto, the previous owner of the land where Adaptive Seeds now stands, this ground cherry is not just a fruit but a cherished relic of the past. It serves as a beautiful testament to nature's way of preserving history in its own unique way.
Uses:
Otto's Bush Ground Cherry is not just a piece of history but a culinary delight. Its rich, tropical, and fruity flavor stands out, making it an excellent choice for preserves. The succulent taste also makes it a treat to munch on during leisurely garden walks, enriching the experience with its unique taste.
Growing Habits & Planting Instructions:
To cultivate Otto's Bush Ground Cherry, start by planting the seeds in a sunny spot with well-draining soil. As it grows, you'll notice the distinctive outer husk that encases the fruit. This husk not only adds aesthetic appeal but also provides a natural shield, protecting the fruit. Regular watering and occasional fertilization will ensure a bountiful harvest. When the husks begin to turn brown, it's a clear indicator that they're ready to be picked and savored. This variety promises a rewarding gardening experience, both in terms of beauty and flavor.