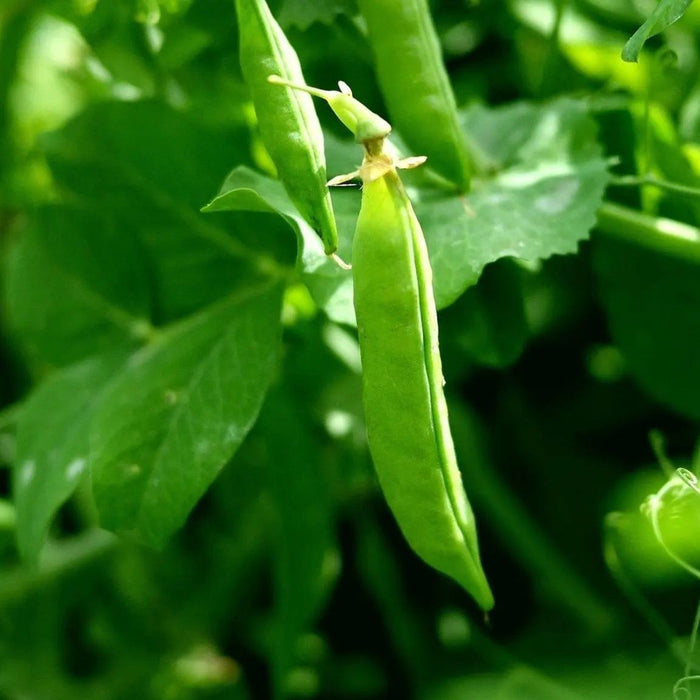 Dundale Peas - Spring
Original price
$2.00
-
Original price
$2.00
60 Seeds
60-70 Days to Maturity
High Nitrogen Fixing Capabilities
Excellent Green Manure
Compatible with Spring-Planted Crops
Compact Growth - Does Not Dominate Garden Space
High Protein Content
History: The Dundale Pea, though now appreciated by modern gardeners for its myriad of benefits, has its roots in traditional farming practices. Historically known as "field peas", these peas have been used for generations, not just for their nutritional value but also for their ability to replenish and revitalize the soil.
Uses: Beyond being a nutrient-rich food source, the Dundale Pea offers gardeners a sustainable way to manage their soil. As a cover crop, it can be planted to protect the soil from erosion, suppress weeds, and enhance soil health. Known for its excellent nitrogen-fixing properties, Dundale is often incorporated as green manure. After its life cycle, tilling it into the soil can provide the ground with rich organic matter, preparing it for the subsequent crops.
Growing Habits & Planting Instructions: The best time to sow Dundale Pea seeds is during the cooler seasons, making it an ideal cool-weather crop. Plant the seeds directly into the ground about 1-1.5 inches deep, spacing them roughly 2-3 inches apart. Although they're relatively drought-resistant, regular watering ensures optimal growth. Being a great companion for crops like kale or broccoli, you can sow them alongside these plants for the best results. While the Dundale Pea naturally replenishes the soil with nitrogen, its compact growth ensures it doesn't overwhelm your garden space. After 60-70 days, when the peas have matured, you can choose to harvest or incorporate them into the soil as green manure.