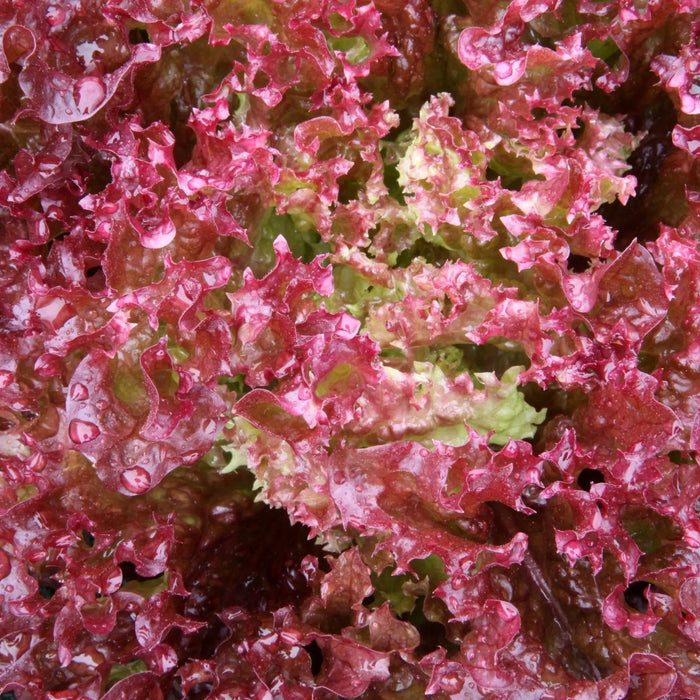 Lettuce Seeds - Red Salad Bowl
Original price
$2.00
-
Original price
$2.00
1000 Seeds
50 Days to Maturity
Stunning Burgundy Leaves
Cut and Come Again Variety
Popular Choice Among Gardeners
Perfect for Ornamental Vegetable Beds
Continuous Harvest Throughout the Season
Contrasts Beautifully with Green Salad Bowl Lettuce
History:
The Red Salad Bowl lettuce has been a gardener's favorite for many years. With its origins rooted in horticultural excellence, this lettuce variety is sought after not just for its culinary qualities but also for its visual appeal. Historically, it's been a star in gardens, standing out among other lettuce varieties with its unique deep burgundy hue. The popularity of Red Salad Bowl has grown over the years, with many gardeners and chefs alike cherishing it for its aesthetic and flavorful contributions.
Uses:
A culinary delight, the Red Salad Bowl lettuce brings both taste and beauty to the table. Its deep burgundy leaves add a splash of color to salads, sandwiches, and wraps. Besides its vibrant appearance, its flavor is crisp, fresh, and mildly tangy, making it a favorite among food enthusiasts. When combined with its counterpart, the Green Salad Bowl lettuce, dishes become a delightful mosaic of color and flavor, enchanting diners with every bite.
Growing Habits & Planting Instructions:
Cultivating the Red Salad Bowl lettuce is a rewarding experience. It's well-suited for gardens of all sizes, including smaller urban spaces and ornamental vegetable beds. For best results, choose a location that receives ample sunlight and has well-draining soil. Sow the seeds around 1/4 inch deep, maintaining a spacing of 6-8 inches between plants. Regular watering will ensure a healthy growth but avoid overwatering as this can lead to root rot. One of the standout features of this lettuce is its "cut and come again" nature. This means you can harvest the outer leaves while allowing the center to continue growing, providing a continuous supply of fresh lettuce throughout the season. This characteristic not only gives gardeners a prolonged harvest but also ensures that there's always fresh, crisp lettuce at hand for culinary creations. Embrace the beauty and bounty of the Red Salad Bowl lettuce and let it be the star of your garden and kitchen.