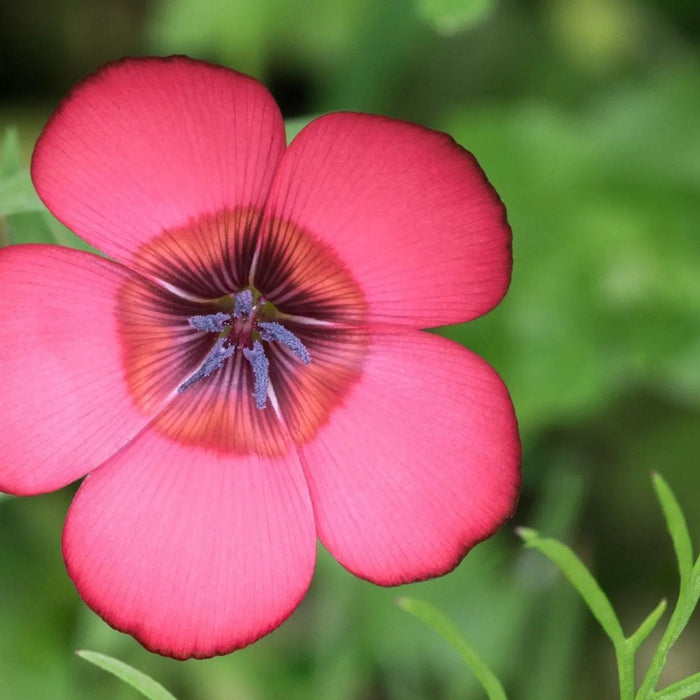 Linum Seeds - Scarlet Flax
Original price
$2.50
-
Original price
$2.50
Seed Count: 500 seeds per packet
Maturity Date: Blooms from mid to late summer
Plant Height: 18-24 inches
Flower Color: Bright scarlet-red with a yellow center
Foliage: Fine, needle-like, bright green leaves
Light Requirement: Full sun
Soil Requirement: Well-drained soil
Special Features: Attracts pollinators like bees and butterflies
History: Scarlet Flax, or Linum Grandiflorum Rubrum, is a captivating annual herb with origins in North Africa and Southern Europe. It was introduced to other parts of the world primarily for its ornamental value, brightening up gardens and landscapes with its vibrant, scarlet-red flowers. Over time, it has found its way into many gardens across the United States and other countries, cherished for both its beauty and its resilience. The plant's Latin name, 'Grandiflorum,' aptly describes its large, showy flowers, while 'Rubrum' refers to the deep red hue that makes this variety so eye-catching. Its striking appearance and easy care have made it a popular choice for gardeners of all experience levels.
Uses: Scarlet Flax is renowned for its versatility and aesthetic appeal. Its bright, scarlet-red blooms make it a stunning choice for cut flowers, adding a vivid splash of color to any room. Because it attracts pollinators such as bees and butterflies, it's also an excellent plant for ecological gardens aiming to support local wildlife. Its fine, needle-like foliage provides an interesting textural contrast in garden arrangements, and the plant is suitable for the back of a flower border or as a stunning focal point in a wildflower meadow. With its tall, slender growth habit, Scarlet Flax adds an important vertical element to any garden design.
Growth Habit and Planting Instructions: Scarlet Flax is an annual herb that is both easy to grow and low-maintenance, making it an ideal choice for both beginners and seasoned gardeners. It thrives in full sun and prefers well-drained soil but is generally tolerant of less-than-ideal conditions. To plant, scatter the seeds over a well-prepared soil bed in the spring after the last frost has passed. Lightly cover the seeds with soil and water them well. Germination typically occurs within 14-21 days. Once established, the plant requires little care, though it will appreciate occasional watering in prolonged dry spells. For a continuous burst of color, consider planting in staggered intervals throughout the early spring. With proper care, you can expect blooms from mid to late summer, providing a season-long display of vibrant color.