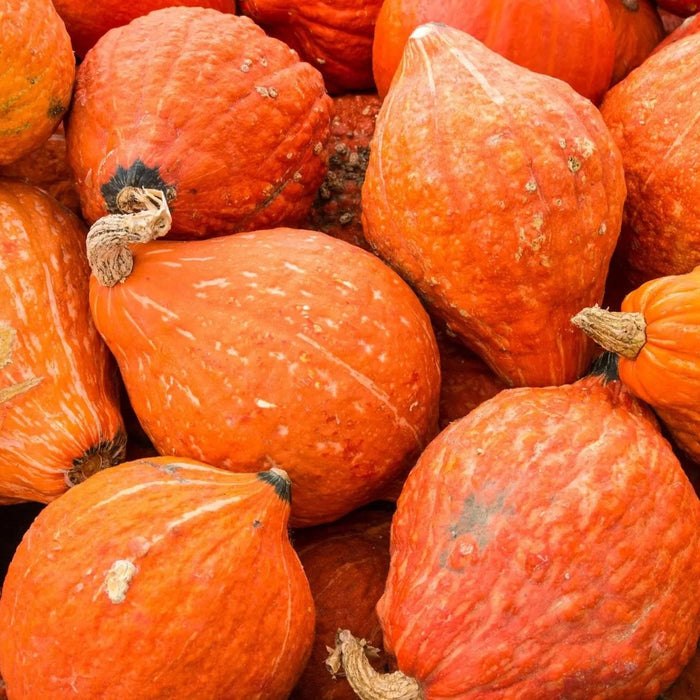 Squash Seeds - Seneca Buffalo Creek
Sold out
Original price
$2.00
-
Original price
$2.00
20 Seeds
Maturity: 90-100 Days from Planting/Transplanting
Bright Red to Orange Bumpy Skin
Weighs an Average of 8-12 Pounds per Squash
Distinct Nutty and Starchy Flavor Profile
Perfect for Baking, Roasting, and Stews
Winter Squash with Long Storage Potential Dry,
Fine-Grained, and Sweet Flesh
History: The Seneca Buffalo Creek Squash is a tribute to the rich agricultural heritage of the Seneca Nation. Drawing its name from the Buffalo Creek region, where the Seneca Nation thrives, this squash variety holds a special place in the community's heart. For generations, it has been cherished by the Seneca and beyond, earning recognition for its unique taste and texture and standing out as a top variety among the Hubbards.
Uses: The unparalleled flavor and texture of the Seneca Buffalo Creek Squash set it apart. Its nutty and starchy profile shines when baked or roasted, where its inherent sweetness takes center stage. The dry and fine-grained texture is superb for stews, soups, and canning. Given its long storage potential, it serves as a culinary delight throughout the colder months.
Growing Habits & Planting Instructions: The Seneca Buffalo Creek Squash, a winter squash, promises immense taste rewards for the patient gardener. Plant seeds 1 inch deep in soil with good drainage, maintaining a 4-foot space between seeds for optimal growth. This variety flourishes under full sunlight and regular watering, especially during the growth phase. Upon maturity, you'll observe squashes with a signature red to orange bumpy skin. Harvest when the skin is hard, indicating readiness, and store in a cool, dry place for prolonged freshness.