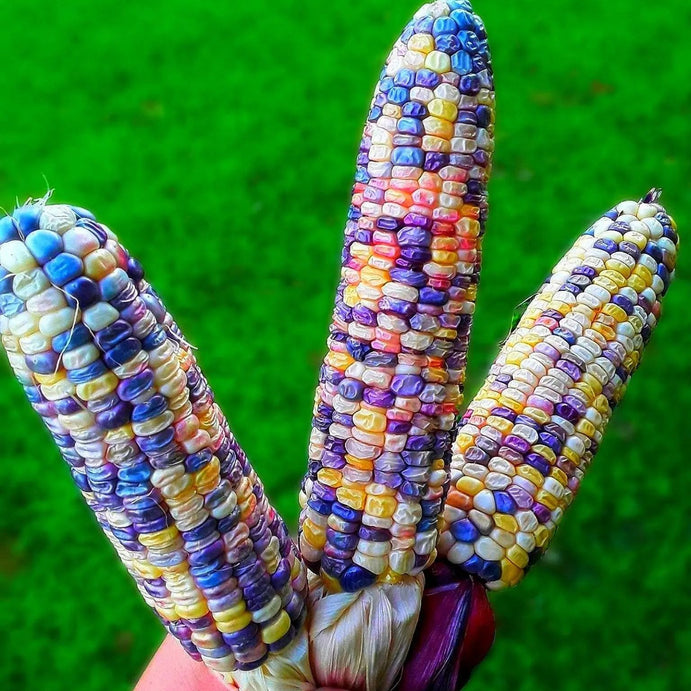 Corn Seeds - Lofthouse Astronomy
Original price
$2.00
-
Original price
$2.00
Seed Count: 20 Seeds

65-70 Days to Maturity
Height: 8-9 feet tall
Type: Sweet Corn
Color: Pale Yellow Kernels
Known for High Sugar Content
Disease Resistant
History: The legacy of Lofthouse Astronomy Sweet Corn finds its roots in innovative breeding practices that prioritized both taste and crop reliability. The aim was to develop a corn variety that not only provided delectable sweetness but also offered resilience against common diseases. As a result, this variety, which encompasses the dedication of generations of farmers and breeders, has swiftly become a favorite. Its moniker, 'Lofthouse Astronomy,' reflects not only its lofty growth stature but also its star-like status among sweet corn varieties.
Uses: Renowned for its sweet, juicy kernels, Lofthouse Astronomy Sweet Corn stands out in the realm of corn varieties. Its high sugar content guarantees an explosion of flavor with every bite, making it a sought-after choice for those who savor freshness. Beyond its immediate culinary allure when consumed fresh, this corn is equally treasured for preserving practices, including freezing and canning. Its versatile nature ensures its kernels find their way into a myriad of dishes, elevating the overall taste experience.
Growing Habits & Planting Instructions: For those eager to see this corn variety thrive, a sunny spot with well-drained soil is pivotal. Given its stature, reaching up to 8-9 feet, it's imperative to give it ample space to flourish. Planting in blocks is recommended over singular rows to facilitate better pollination outcomes. A consistent watering regimen, especially during its growth spurt, is crucial. Despite its towering presence, Lofthouse Astronomy is a semi-early bloomer, typically reaching maturity in around 75-80 days post-planting. Given its hybrid nature, it's well-equipped to stave off common sweet corn diseases, making it a reliable choice for gardeners of varying expertise. It's essential to remember that this is a warm-season crop, needing a consistent warm stretch to reach its full potential.