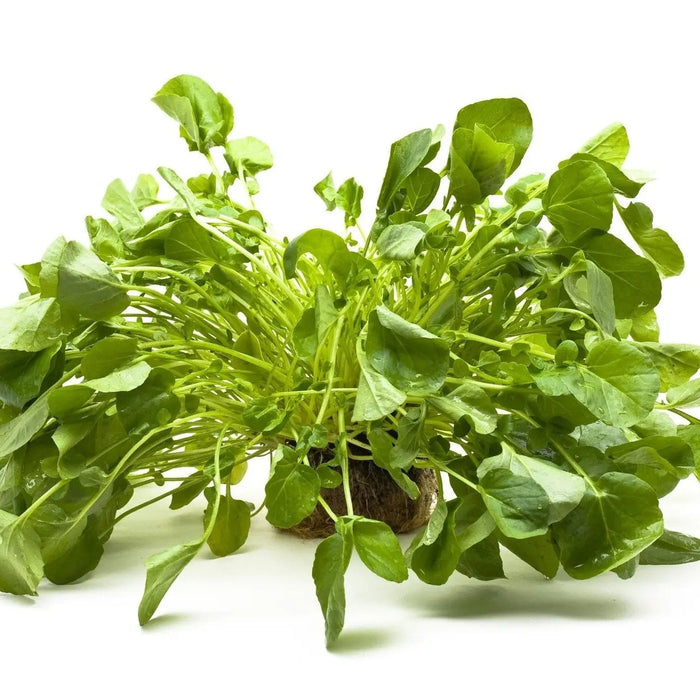 Cress Seeds - Upland
Sold out
Original price
$2.00
-
Original price
$2.00
Seed Count: 250 Seeds
Maturity: 50 Days from Planting/Transplanting
Easiness: Simpler cultivation compared to Water Cress
Flavor: Rich and notable taste
Growth Habit: Erect 6-8" rosette structure
Leaf Description: Dark, glossy, rounded green leaves
Plant Hardiness: Robust once established
Plant Height: Typically between 6-8 inches
History:
Upland cress, often referred to as creasy greens, has a long-standing history of cultivation, particularly in regions with temperate climates. With its roots potentially traced back to ancient civilizations, this plant has been valued not just for its taste but also its medicinal properties. Over the years, its popularity has grown, making it a staple in certain culinary traditions around the world.
Uses:
Upland cress, with its distinct flavor profile, makes a fantastic addition to a myriad of dishes. Its peppery taste, reminiscent of watercress, is great in salads, sandwiches, and soups. Beyond its culinary appeal, it's known to be packed with nutrients, often used in traditional medicine to treat various ailments. Its versatility in the kitchen, combined with health benefits, makes it an essential green for culinary enthusiasts.
Growing Habits & Planting Instructions:
Starting Upland cress may require a bit of patience, as it's slow to germinate. However, once past this phase, the plant proves itself to be quite hardy and vigorous. Opt for well-draining soil, ensuring that seeds are sown at a shallow depth. While it appreciates sunlight, it's equally tolerant of partial shade. Regular watering, without letting the soil get soggy, will yield the best results. As the plant grows, it will exhibit its characteristic erect rosette structure, adorned with glossy green leaves. In just about 50 days from planting, you'll have a fresh batch of Upland cress ready to be harvested and savored.