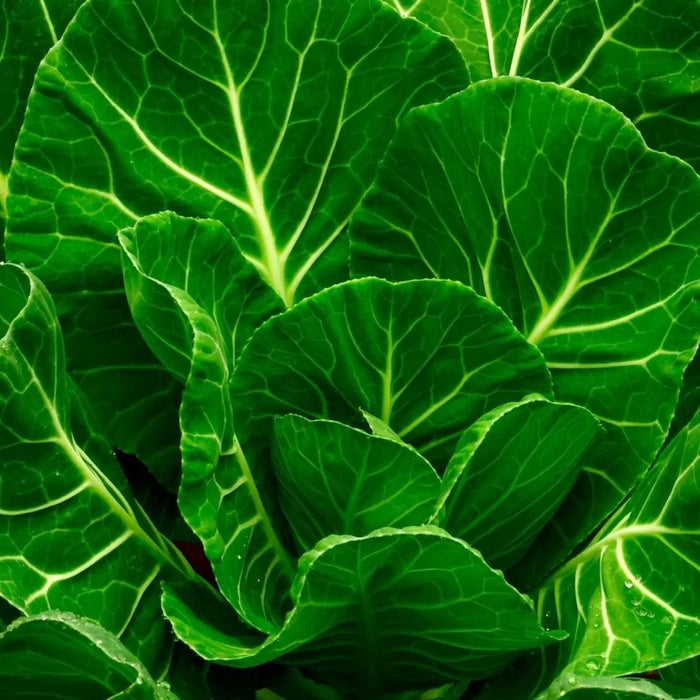 Collard Seeds - Vates Collard
Original price
$2.00
-
Original price
$2.00
Seed Count: 250 Seeds
Maturity: 60-80 Days
Plant Height: 24 Inch Plants
Production: Great Production
Unique Features: No purpling in veins and leaves, bolt and frost resistant.
History:
The Vates Collards trace their origins to the diligent work of the Virginia Truck Experiment Station. Their development was aimed at creating a high-yielding, top-quality variety suitable for both local markets and larger commercial ventures. As a testament to their excellence, Vates Collards have solidified their reputation as a staple in many Southern gardens.
Uses:
Vates Collards stand out, especially when boiled. Their dark green, smooth texture and the absence of purpling in the veins ensure a consistent, appetizing appearance after cooking. The mild flavor of these collards is versatile, making them suitable for traditional Southern dishes as well as contemporary culinary creations.
Growing Habits & Planting Instructions:
These collards are known for their resilience. Maturing into sturdy 24-inch plants, they boast dark green leaves devoid of the common purple hue found in other varieties. To grow them to their full potential, they need well-drained soil and consistent watering. While they flourish in full sun, they can also tolerate partial shade. Their resistance to both bolting and frost ensures a longer, more fruitful harvest.
Overall, Vates Collards represent a harmonious blend of hardiness, abundant yield, and delightful taste. Their enduring popularity among commercial growers and home gardeners alike speaks volumes about their quality and appeal.