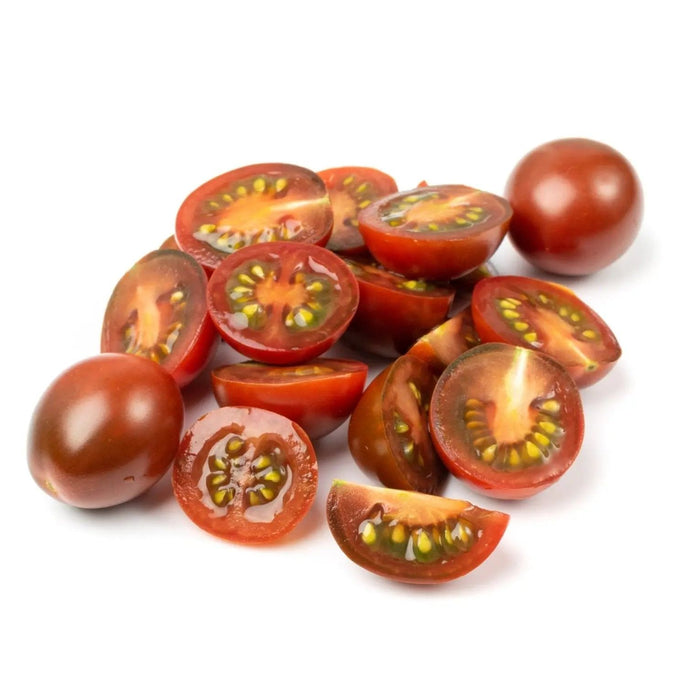 Tomato Seeds - Black Plum
Original price
$2.00
-
Original price
$2.00
20 Seeds
75-80 Days from Planting/Transplanting
Plant Height: 48-72 inches
Indeterminate
History:
The Black Plum Tomato offers an exotic twist to traditional tomato varieties. Originating from Russia, this heirloom variety has been prized for generations for its unique shape and coloring, a blend of deep reds and smoky purples.
Uses:
Whether you're crafting homemade salsa, delectable bruschettas, or simple garden salads, the Black Plum Tomato stands out both in flavor and visual appeal. Its rich, slightly tangy taste makes it a versatile culinary element, while its small, plum-like size makes it an excellent choice for canning and preserving.
Growing Habits & Planting Instructions:
Being an indeterminate variety, Black Plum Tomatoes will continually produce fruit throughout the season. These plants are quite tall, often reaching heights between 4-6 feet, and will require staking or caging for optimal fruit production. Plant the seeds 1/4 inch deep in well-drained soil with a pH range of 6.0-6.8. Space them 36 inches apart in rows that are 48 inches apart. Ensure that they receive full sun for most of the day for best results.