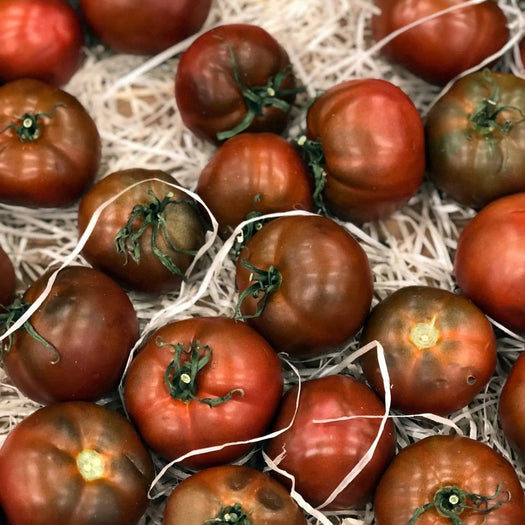 Tomato Seeds - Black Prince
Original price
$0.00
-
Original price
$0.00
15 Seeds
70-75 Days from Planting/Transplanting
Plant Height: 48-60 inches
Indeterminate
History:
The Black Prince Tomato is an heirloom variety hailing from Siberia, treasured for its unique coloration that ranges from dark red to almost chocolate brown. Its Russian roots attest to its hardiness, a trait that makes it adaptable to less-than-ideal growing conditions.
Uses:
From a culinary standpoint, the Black Prince Tomato is a standout. Its rich, full-bodied flavor carries hints of smokiness and an almost wine-like complexity. Ideal for slicing and serving in salads, this tomato can also be used to add depth and richness to sauces, stews, and salsas.
Growing Habits & Planting Instructions:
As an indeterminate type, the Black Prince Tomato will keep producing fruits throughout the season. The plants can get fairly tall, reaching heights of 4-5 feet, which means they'll require staking or caging. These tomatoes thrive in full sun and prefer well-drained soil with a pH level between 6.0-6.8. To plant, sow seeds about 1/4 inch deep, spacing them 36 inches apart in rows that are 48 inches apart. Water regularly but avoid waterlogged conditions to minimize the risk of root rot.