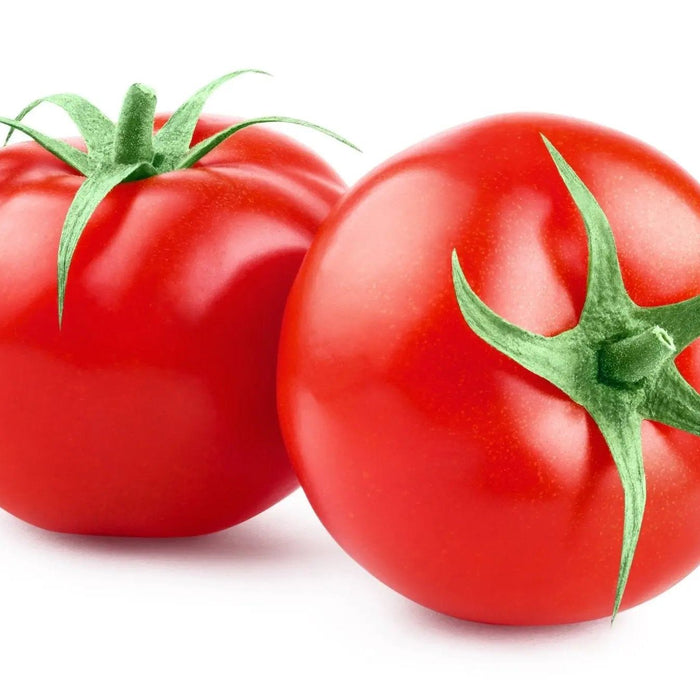 Tomato Seeds - Bonny Best
Original price
$2.00
-
Original price
$2.00
25 Seeds
Maturity: 70-75 Days
Indeterminate Growth Habit
Round, Medium-Sized Fruits
Classic Heirloom Variety
Well-Balanced Flavor Profile
Versatile Culinary Applications
Thrives in Full Sun
History:
Bonny Best Tomato holds a revered spot in the annals of tomato lineage. Having made its debut in gardens in the early 1900s, it has consistently impressed both gardeners and chefs with its robust flavor and reliable yield. For more than a century, this heirloom variety has passed from one generation to another, an embodiment of a legacy that values taste, tradition, and timelessness.
Uses:
Whether you're crafting a fresh summer salad, simmering a savory sauce, or preserving the bounty of the season through canning, Bonny Best is the tomato of choice. Its size is ideal for slicing, fitting perfectly onto a sandwich or burger. Moreover, its balance of sweetness and acidity ensures that it adds just the right zing to any dish. Its versatility in the kitchen ensures that it's not just a gardener's favorite, but a chef's delight as well.
Growing Habits & Planting Instructions:
An indeterminate variety, the Bonny Best will provide a steady harvest throughout the season, ensuring a continuous supply of its delectable fruits. Begin by sowing the seeds about 1/4 inch deep, ensuring there's a gap of 24-36 inches between plants and placing them in rows that are spaced 4-5 feet apart. A sunny spot is crucial as it loves basking in full sun. Coupled with well-draining soil that maintains a pH level of 6.0-6.8, and regular watering, you'll have the perfect setting for these tomatoes to flourish.