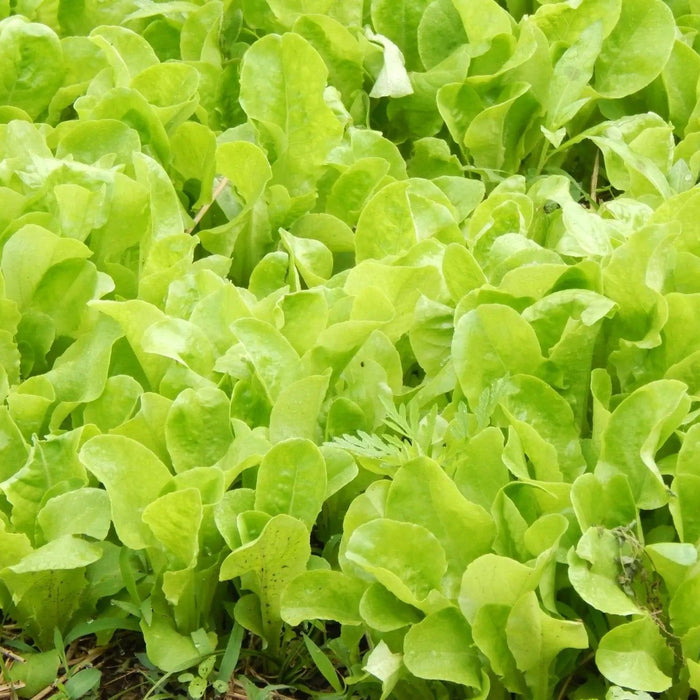 Lettuce Seeds - Buttercrunch
Original price
$2.00
-
Original price
$2.00
1000 Seeds
65-70 Days from Planting/Transplanting
Plant Height: 6-8 inches
All-America Selections Winner
Soft, Buttery-Textured Leaves
Sweet, Mild Flavor
Cold-Weather Crop
Well-Drained Soil Preferred
History:
Buttercrunch Lettuce boasts a pedigree of excellence. As an esteemed All-America Selections winner, it has graced gardens since the vibrant 1960s. The charm of its soft, buttery leaves has not only endeared it to backyard gardeners but has also made it a prominent choice among large-scale cultivators.
Uses:
The culinary versatility of Buttercrunch Lettuce is boundless. This crisp variety introduces a sweet, understated flavor—perfect for salads and sandwiches. One of its standout characteristics is its resilience; even when doused with dressing, it retains its crispiness, ensuring every bite is as delightful as the last.
Growing Habits & Planting Instructions:
The Buttercrunch Lettuce leans towards cooler climates, making it an ideal selection for early spring and fall plantings. Find a spot with good drainage for this lettuce. Sow the seeds about 1/8 inch deep, ensuring each one has 8-10 inches of space around. Although it's partial to full sunlight, it won't shy away from a bit of shade. Regular watering is pivotal, ensuring the soil is consistently moist but not waterlogged. Reap the benefits of your gardening efforts in just 65 to 70 days, and savor the delightful crunch and flavor of this esteemed lettuce.