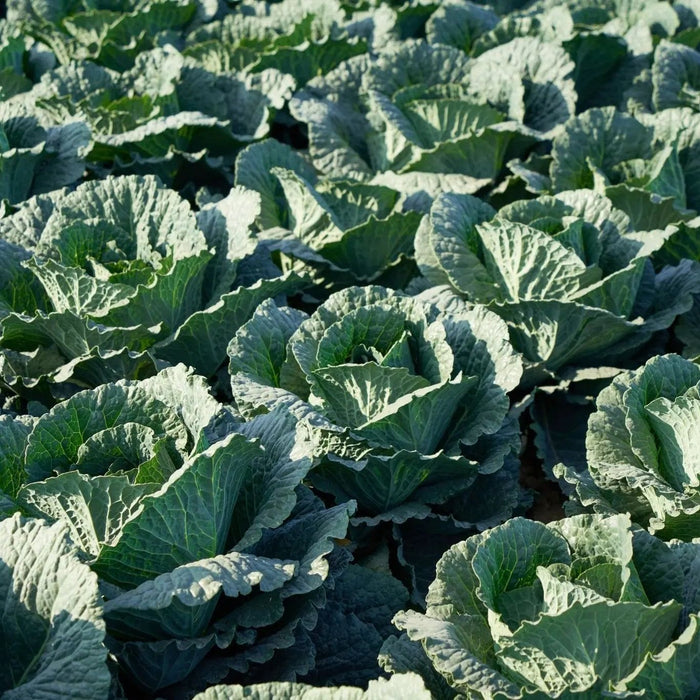 Collard Seeds - Georgia Southern
Original price
$0.00
-
Original price
$0.00
250 Seeds
Maturity: 80 Days
Plant Height: 2-3 Feet
Variety Names: Georgia, Creole, Southern
Notable Features: Slow to Bolt, Heat and Cold Tolerance
Soil Tolerance: Adapts to Poorer Soils
History:
The collard variety, also known by its regional names such as Georgia, Creole, and Southern, boasts a storied past. It first made its appearance around the 1880s, becoming an integral part of Southern American cuisine and culture. As a historic heirloom, it stands out not just for its culinary importance but also for its resilience, having adapted and thrived for over a century.
Uses:
The tender blue-green leaves of this collard variety are a culinary delight. Their mild, earthy flavor makes them a versatile ingredient, suitable for a range of dishes. From being stewed with ham hocks in traditional Southern recipes to being used fresh in salads or wraps, their flexibility in the kitchen has made them a staple in many households. They can be sautéed, boiled, or even used in smoothies, offering a nutrient-rich boost to meals.
Growing Habits & Planting Instructions:
One of the standout features of the Georgia, Creole, Southern collard variety is its adaptability. Whether it's the sweltering heat of summer or the chilly bite of winter, this collard stands its ground. Moreover, its ability to grow even in less-than-ideal soil conditions makes it a favorite among gardeners with challenging terrains. To cultivate, plant the seeds in well-draining soil, ensuring they're adequately spaced to accommodate the plant's mature height. While they're tolerant of various conditions, regular watering and occasional fertilization can enhance their growth. The plants are slow to bolt, ensuring a longer harvest period, and with proper care, you can look forward to a bountiful yield of tender, blue-green leaves.