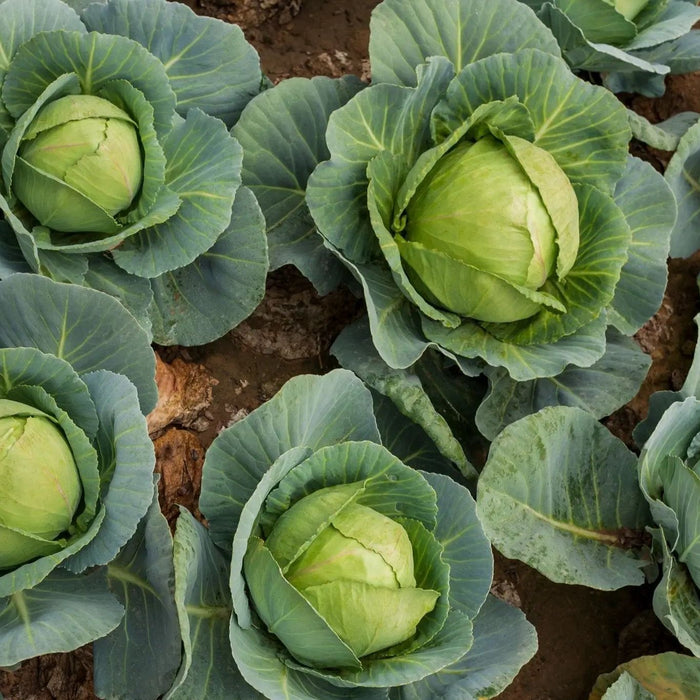 Cabbage Seeds - Copenhagen
Original price
$2.00
-
Original price
$2.00
Seed Count: 300 Seeds
Maturity: 65-75 Days from Planting/Transplanting
Cabbage Type: Head Cabbage
Preferred Season: Cool-Season Crop
Head Characteristics: Compact, dense, round
Flavor: Sweet and tender
Historical Background: Originated in Denmark in the early 1900s
Culinary Uses: Ideal for coleslaw, salads, sauerkraut, stuffing, and steaming
History: The Copenhagen Cabbage, tracing its roots to Denmark, has been a cherished heritage variety since the early 1900s. Known for its robust growth and ability to produce compact heads that resist splitting, it has been a preferred choice among gardeners and farmers globally.
Uses: Copenhagen Cabbage is celebrated for its sweet taste and tender texture. It excels in a variety of dishes, especially in coleslaw and salads, where its flavors come to the forefront. Its suitability for fermentation, like in sauerkraut, is another highlight. Moreover, the compact and dense nature of the heads makes them perfect for recipes that require cabbage stuffing. Steaming is another simple way to enjoy the natural flavors of this cabbage variety.
Growing Habits & Planting Instructions: For successful cultivation, sow Copenhagen Cabbage seeds about 1/4 inch deep in the soil. Space the plants 12-24 inches apart, with rows spaced 24-36 inches apart. This cool-season crop thrives when planted in early spring or late summer, ideal for a fruitful fall harvest. Plant in well-drained soil enriched with compost or organic matter to supply essential nutrients. Regular watering and cool weather will encourage healthy growth and a bountiful cabbage yield.