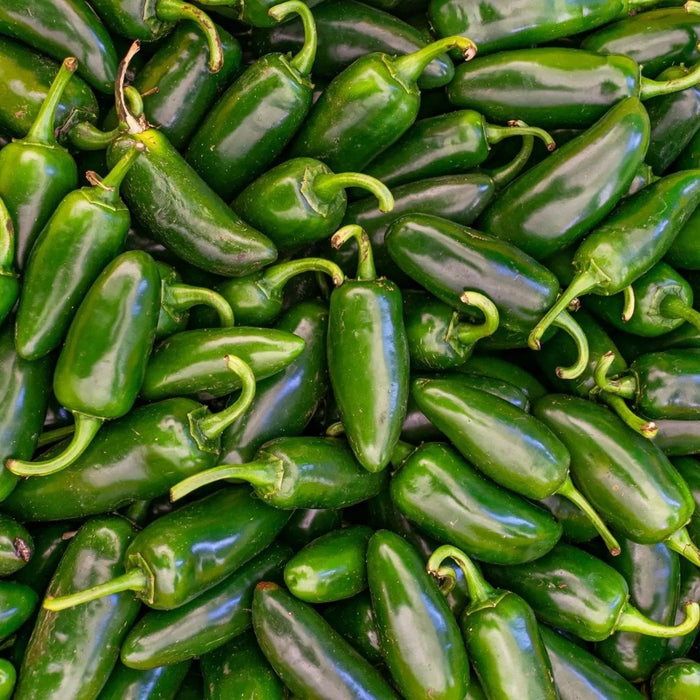 Pepper Seeds - Hot - Early Jalapeno
Original price
$2.00
-
Original price
$2.00
50 Seeds per Packet
Matures Quickly in 66 Days from Planting/Transplanting
Each Plant Yields an Impressive 2lbs of Peppers
Produces Compact 2-3 Inch Green Jalapeños
Designed for Early Harvest
Exceptional Tolerance to Both Cold and Heat Climates
Ideal for Gardens with Limited Space
Beloved for Its Classic Spicy Flavor and Versatility
History: The jalapeño pepper has been a staple in Mexican cuisine for thousands of years, tracing its origin to the present-day state of Veracruz. Over the centuries, various strains have been developed to cater to different culinary needs and climatic conditions. Among them, the Early Jalapeno variety stands out for its speedy growth, allowing harvests earlier in the season, a boon for those eager to savor its spicy goodness.
Uses: Early Jalapenos are incredibly versatile in the kitchen. Their spicy yet not overpowering heat makes them ideal for a range of dishes, from fresh salsas and guacamole to being pickled or stuffed with cheese for a delightful appetizer. Their size is perfect for bite-sized treats, and they add a zesty kick to any dish they grace, whether grilled, roasted, or diced into meals.
Growing Habits & Planting Instructions: Sow seeds indoors about 8 weeks before the last expected frost. Once seedlings have at least two sets of leaves, transplant them outdoors in a sunny location. Space the plants 12-16 inches apart in rows 24-30 inches apart. These peppers prefer well-drained soil with a slightly acidic pH. Ensure regular watering, but be careful not to over-saturate the soil. Within approximately 66 days, you'll be greeted by a bounty of glossy green jalapeños, ready for harvest. Given their cold and heat tolerance, the Early Jalapeno variety is particularly forgiving, ensuring a successful yield even for novice gardeners.