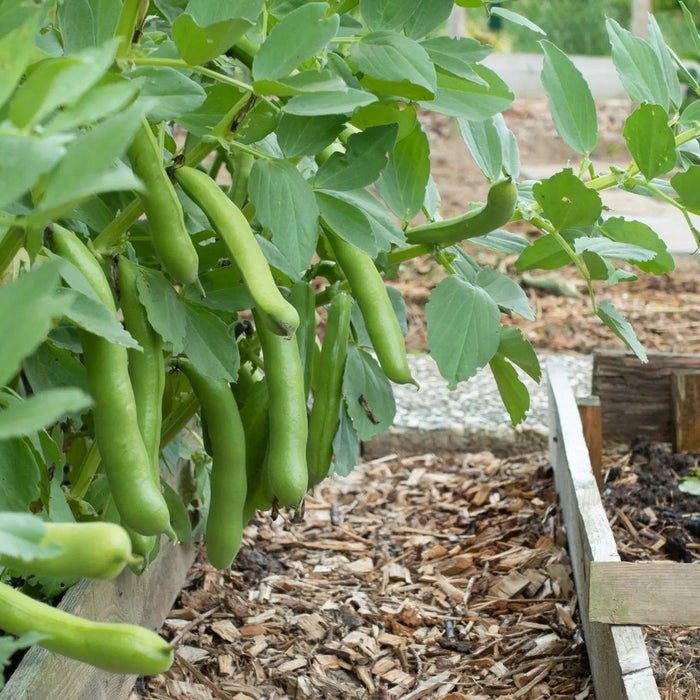 Bean Seeds - Fava - Broad Windsor
Original price
$2.00
-
Original price
$2.00
15 Seeds
75 Days from Planting/Transplanting
Grows 4-5 Feet in Height
Excellent Cover Crop & Green Compost
Delightfully Delicious When Consumed Fresh
Characteristics:
The 'Windsor Favas' are a bean variety that stands out, not just for their impressive yield but for their stature. Towering at 4-5 feet, they make a bold statement in any garden with their tall and upright stems. This bean is aptly named, flourishing in breezy conditions and embodying the strength and resilience of the historical Windsor region.
Uses & Benefits:
Beyond their delightful taste, Windsor Favas are multifaceted. Consumed fresh, they offer a rich blend of protein and starch, making them both nourishing and delectably flavorful. Their unique texture is a culinary dream, adding depth to various dishes. Moreover, when not harvested for consumption, they serve as an incredible cover crop and green compost, enriching the soil and promoting a healthy garden ecosystem.
Growing Habits & Planting Instructions:
Plant the seeds about 2 inches deep in well-draining soil, spacing them roughly 6-8 inches apart. Ensure they're placed in a location where they can bask in full sunlight. Given their height, they might benefit from some support in especially windy areas. In just 75 days, expect a lush bean forest teeming with 20 to 30 pods per plant.
Dive into the world of 'Windsor Favas' and let these majestic beans grace your garden and plate. Their multifunctional nature and delectable taste make them a cherished addition to any garden.