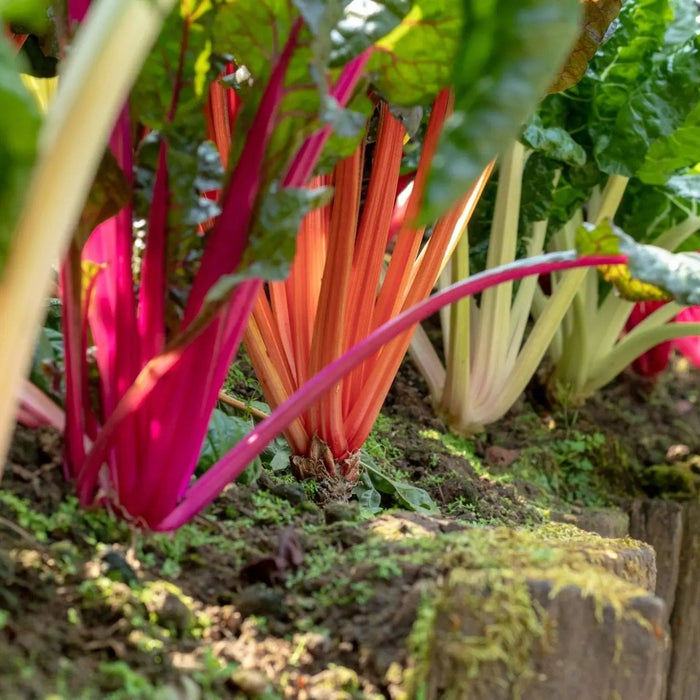 Swiss Chard Seeds - Five Color Silverbeet
Original price
$2.00
-
Original price
$2.00
80 Seeds
Maturity: 55 Days
Type: Leafy Green
Color: Mix of red, orange, purple, yellow, and white
Feature: Perfect for container gardens
Taste: Delicious, tender leaves
History:
The Five Color Silverbeet Swiss Chard is a testament to the rich agricultural tapestry of Australia. This heirloom variety, proudly heralded by the Digger's Garden Club, offers a vivid medley of colors, reminiscent of a painter's palette. Its origins trace back to age-old Australian farming traditions, where its vibrant hues and impeccable taste made it a beloved staple in many a household.
Uses:
More than just a visual treat, this Swiss chard variety promises an unparalleled culinary experience. Its leaves are tender, delicious, and versatile, lending themselves beautifully to a range of dishes. Be it a simple sauté, a rich stew, or a fresh salad, the Five Color Silverbeet Swiss Chard ensures a burst of flavor and color.
Growing Habits & Planting Instructions:
Cultivating this technicolor chard promises a delightful gardening journey. The seeds, categorized by their respective colors, offer gardeners the unique opportunity to design their own rainbow harvests. Sow them directly into well-draining soil and space them out to allow ample room for growth. These chards are also perfectly suited for container gardens, making them ideal for urban gardeners or those with limited space. As the plants grow, they unveil a stunning display of reds, oranges, purples, yellows, and whites - a true celebration of nature's colors.