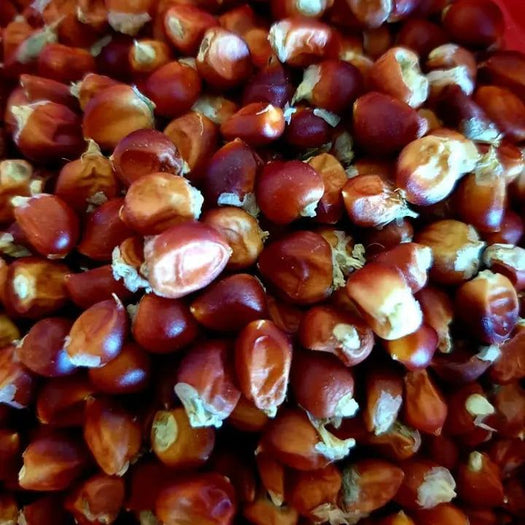 Corn Seeds - Floriani Red Flint
Sold out
Original price
$2.00
-
Original price
$2.00
100 Seeds
100 Days
Italian Heirloom
Great For Polenta
Rich Flavor
Pink Cast Cornmeal
History:
Floriani Red Flint Corn is a variety with a unique transcontinental journey. Originating from the Americas, its seeds found their way to Italy, specifically to the Floriani Farm. Here, it was adapted and honed to suit local culinary tastes. Over generations, this corn variety assimilated seamlessly into Italian agricultural practices, becoming a staple, especially for iconic dishes like polenta.
Uses:
The kernels of Floriani Red Flint Corn are distinguished by their deep, rich flavor, making them a sought-after choice in Italian kitchens. Most commonly ground into cornmeal, the variety's hallmark is its pinkish hue when processed, producing a distinct and vibrant cornmeal. This cornmeal is the star ingredient when making traditional Italian polenta. Furthermore, its rich flavor profile enhances the taste of various sauces and soups. Beyond its culinary applications, the radiant red color of the kernels serves as an aesthetic delight in various dishes.
Growing Habits & Planting Instructions:
For a successful crop, plant the seeds around 1 inch deep, with a gap of 8-12 inches between each seed. Rows should be spaced 24-36 inches apart. This corn thrives under the full sun, so selecting a sunny plot with well-drained, fertile soil is crucial. Consistent watering, particularly during the stages of flowering and kernel formation, is vital to ensure a robust harvest. Typically, the crop reaches maturity around the 100-day mark.