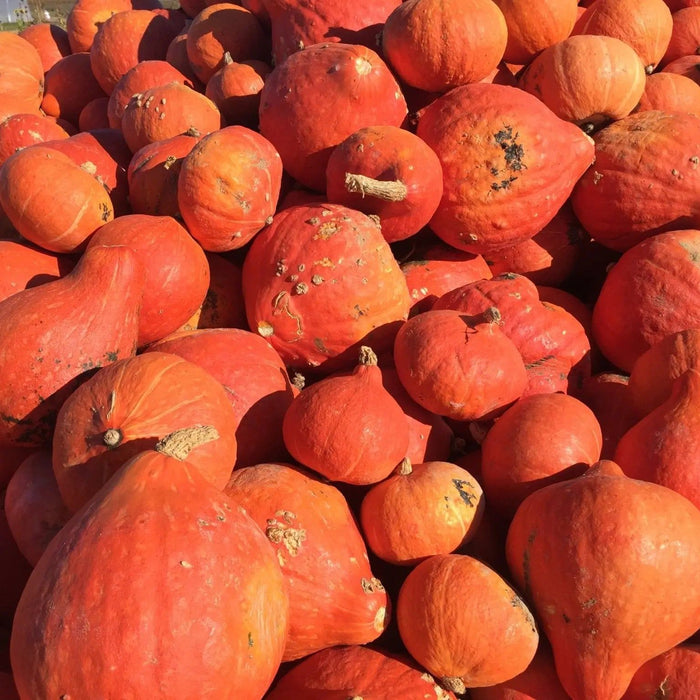 Squash Seeds - Golden Delicious
Original price
$0.00
-
Original price
$0.00
25 Seeds
Maturity: 90-95 Days from Planting/Transplanting
Highly Nutritious and Flavorful Flesh
Golden-Yellow Smooth Skin
Large, Oblong Shape
Vining Plant Requiring Space to Grow
Ideal for Baking, Steaming, or Roasting
Stores Well, Prolonging Usability
Non-GMO & Open-Pollinated
History: Golden Delicious squash, not to be confused with the apple of a similar name, is a type of winter squash that has been treasured for its nutritional value and delightful taste for generations. This variety is particularly known for its sweet, rich, and nutty flavor. Its origins, while not completely documented, are believed to be North American, with indigenous communities cultivating and consuming squash as a staple long before European contact.
Uses: The smooth golden-yellow skin of the Golden Delicious squash conceals a wealth of flavor and nutrients. Its flesh is not only sweet, nutty, and rich but is also packed with vitamins and minerals. Given its versatility, it can be baked, steamed, roasted, or even pureed into soups. Its natural sweetness also lends itself to be included in pies and other dessert recipes. Moreover, when stored in a cool, dry place, the Golden Delicious can be enjoyed for months after harvesting.
Growing Habits & Planting Instructions: Golden Delicious squash, being a vining plant, necessitates a good amount of space to flourish. It thrives in well-drained soil with a pH level of 6.0 to 7.5 and requires plenty of sunlight. For optimal results, sow seeds about 1 inch deep, ensuring a spacing of 3-4 feet between plants in rows that are 4-5 feet apart. Regular watering is essential, especially during the flowering and fruiting stages. As this is a winter squash variety, patience is key; from planting, it takes about 90-95 days to maturity. The wait, however, is rewarded with a bounty of flavorful and nutritious squash to enjoy throughout the colder months.