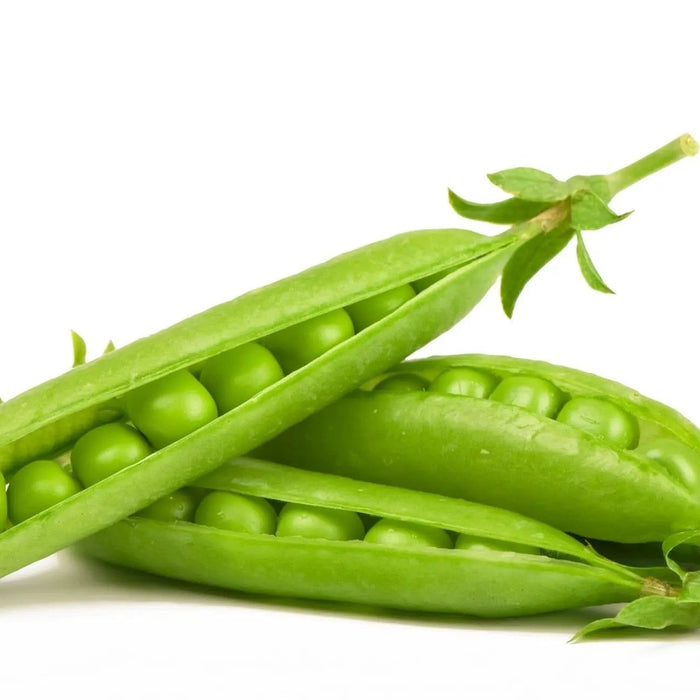 Pea Seeds - Green Arrow Shell
Original price
$2.00
-
Original price
$2.00
60 Seeds
62-70 Days to Maturity
28-Inch Medium Vines
Traditional Shelling Pea
Heavy and Reliable Producer
Borne Almost Always in Doubles
Pea Pods 4-5" Long,
8-11 Peas per Pod
Originated from England
History: Gem-like Green Arrow peas have their origins deeply rooted in England. As a testimony to their reliability and popularity, they made their way into seed catalogs and packets in the 19th century. Over the years, these peas have been cultivated and cherished, transitioning from a rare find to a main crop, both in home gardens and market spaces worldwide.
Uses: Green Arrow peas serve as an essential ingredient in various dishes, from warm soups to hearty stews. As a traditional shelling pea, its sweet and tender inner peas provide a fresh and delightful taste, enhancing the overall flavor of any meal they're incorporated into. Their consistency in size and texture makes them a favorite for both home cooks and professional chefs.
Growing Habits & Planting Instructions: For those looking to grow Green Arrow peas, the process is quite straightforward. Plant the seeds in well-drained soil, ensuring they have adequate sunlight. The medium-vining nature of this variety means the vines will typically reach a height of 24-28". Regular watering and care are crucial to ensure a bountiful harvest. One of the standout features of this variety is that the pods are almost always borne in doubles, making them an efficient choice for those seeking a high yield. Once the pods are mature, between 62-70 days, they can be harvested, revealing 8-11 peas per 4-5" pod.