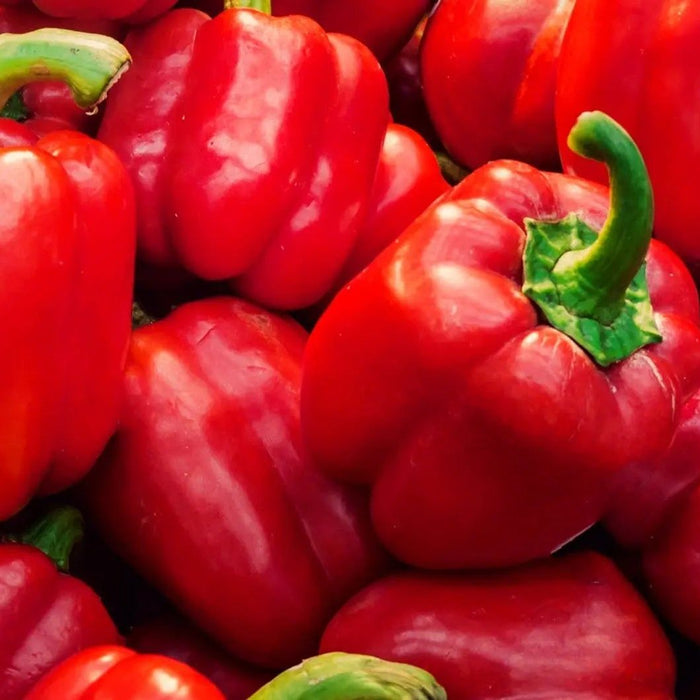 Pepper Seeds - King of the North
Original price
$0.00
-
Original price
$0.00
25 Seeds per Packet
Maturity: 65 Days from Planting/Transplanting
Shape: Uniformly Shaped Peppers
Taste: Delightfully Sweet Flavor
Perfect for: Stuffing and Various Culinary Uses
Climate: Ideal for Shorter, Northern Growing Seasons
Unique: Bright Red Hue when Matured
Growth Habit: Sturdy Plant Suited for Diverse Garden Layouts
History: The "King of the North" pepper holds a prestigious title for a reason. Hailing from the colder climates of the north, this variety defied the norms, proving that luscious, sweet peppers could thrive even in shorter seasons. Historically cherished by northern gardeners, it's a testament to the resilience and adaptability of nature, offering a beacon of hope and a burst of flavor to regions traditionally believed to be unsuitable for such vibrant produce.
Uses: Beyond its vibrant red allure, the King of the North pepper is a culinary gem. Its consistent shape ensures even cooking, making it a favorite for chefs and home cooks alike. Whether you're slicing it up for a fresh salad, roasting for a smoky flavor, or stuffing it with delectable fillings, its sweet taste stands out. Its uniform shape and size make it a standout in dishes that require consistent cooking times, such as grilling or roasting. But its charm doesn't end there; the delicious flavor stands out whether consumed fresh, cooked, or preserved.
Growing Habits & Planting Instructions: To cultivate the King of the North pepper, plant the seeds approximately 1/4 inch deep in nutrient-rich, well-drained soil. They flourish under full sun and appreciate consistent watering. If you're in a region with a cooler climate, starting seeds indoors and transplanting them after the last frost is advisable. As the days pass, watch as these resilient plants grow, with the peppers transitioning from a green hue to a bright, enticing red as they mature. With a growing cycle of just 65 days, they're a rewarding choice for those with shorter gardening seasons. Witness the splendor of the King of the North pepper in your garden and savor the flavors it brings to your table.