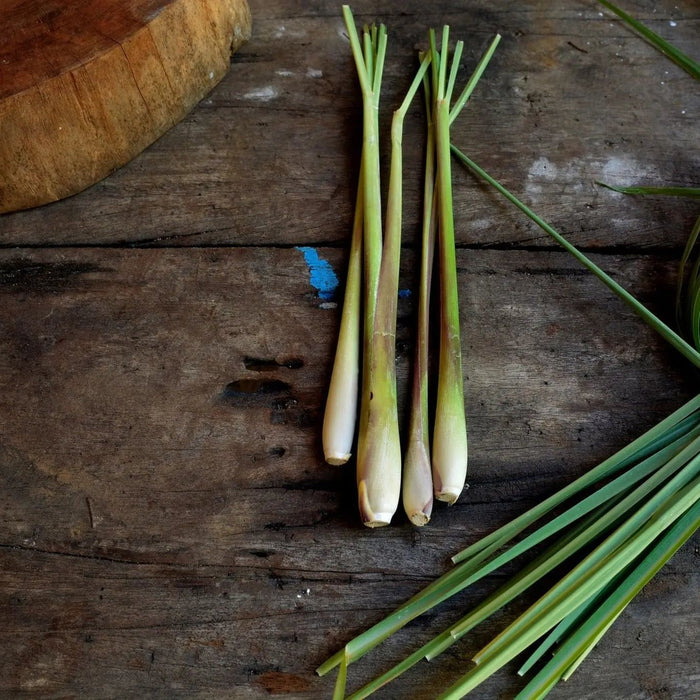 Lemon Grass Seeds - West Indian
Original price
$2.00
-
Original price
$2.00
Seed Count: 60 Seeds
Flavor Profile: Tropical Lemon flavor
Native Regions: India, Sri Lanka, Burma, Thailand
Popular Uses: Stir-fries, teas, oils
Other Uses: Natural preservative and pesticide
Species: Cymbopogon flexuosus
Note: Naturally lower germination rates
History:
Lemon Grass West Indian, scientifically known as Cymbopogon flexuosus, has deep roots in the cultures and traditions of India, Sri Lanka, Burma, and Thailand. This fragrant herb, renowned for its tropical lemon flavor, has been an integral part of Asian cuisine and medicinal practices for centuries. Beyond its culinary importance, it is also cherished for its potential in holistic health and natural preservation.
Uses:
The allure of Lemon Grass West Indian isn't just its enticing aroma; its versatility spans a myriad of culinary delights. Be it the zesty touch it lends to stir-fries or the refreshing notes in teas, this herb elevates dishes with its unique flavor profile. Additionally, its oils are sought after for their aromatic intensity. Interestingly, with the right knowledge, Lemon Grass can also be harnessed as a natural preservative and pesticide, showcasing its multifunctional nature.
Growing Habits & Planting Instructions:
Lemon Grass West Indian thrives in tropical and subtropical conditions. To cultivate, select a sunny spot and plant the seeds shallowly, ensuring they are well spaced out. This plant requires well-drained soil and regular watering to flourish. It's essential to note that Lemon Grass seeds tend to have naturally lower germination rates. Hence, patience and perseverance are vital during the cultivation process. Given the right care, you will be rewarded with tall, fragrant stalks that are a culinary delight.
Dive into the aromatic world of Lemon Grass West Indian. Whether you're an avid cook, a herbal enthusiast, or someone who appreciates the beauty and utility of herbs, these seeds are a gateway to a world of flavor, fragrance, and natural solutions. Plant, nurture, and reap the multifaceted benefits of this tropical wonder.