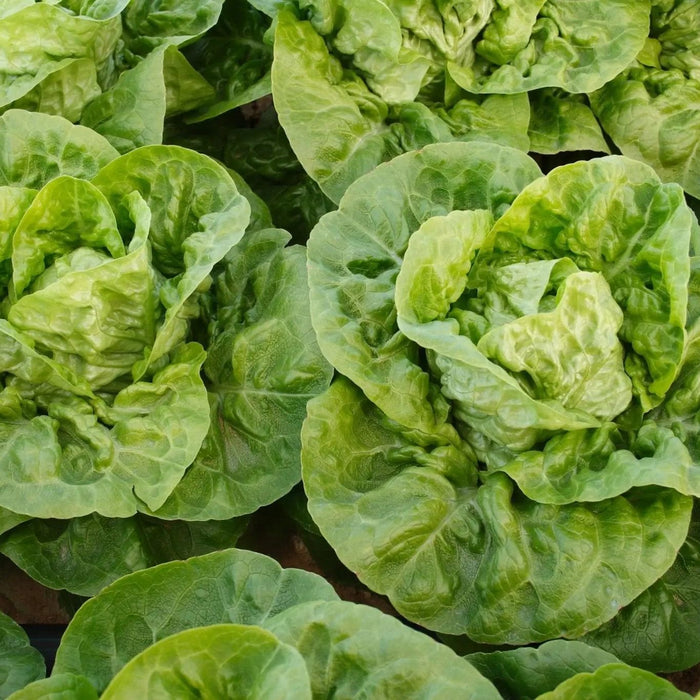 Lettuce Seeds - Little Gem
Original price
$2.00
-
Original price
$2.00
250 Seeds
40 Days to Maturity
Small Romaine Type
Heads Measure About 4 Inches Long
Blanched Thick Heart
Compact Size Ideal for Limited Spaces
Versatile Culinary Uses
Quick to Harvest
History:
Originating from the heart of Europe, the Little Gem Lettuce has become a global favorite over the decades. Esteemed for its compact size and unique form, it is often regarded as the 'jewel' among lettuces. Its popularity can be traced back to traditional European salads, where it was cherished for its crunchy texture and the convenience of its petite size.
Uses:
The Little Gem Lettuce, true to its name, is a culinary gem. Owing to its small size, it can be served whole, making it a popular choice for individual salad servings or as a garnish. When sliced open, the blanched thick heart reveals itself, adding depth to the flavor profile. Its crisp texture makes it perfect for fresh salads, but it can also be grilled or braised for a unique twist. Its versatility extends beyond salads - think wraps, sandwiches, and even stir-fries.
Growing Habits & Planting Instructions:
Cultivating the Little Gem Lettuce is both rewarding and uncomplicated. Ideally suited for cooler climates, it should be sown in well-draining soil. Plant the seeds about 1/4 inch deep, spacing them 6-8 inches apart. Although it relishes full sunlight, it can also flourish under partial shade. Regular watering, ensuring the soil remains moist but not waterlogged, is key to its growth. Given its quick maturity cycle, within just 40 days, gardeners will find themselves in possession of these small, flavorful heads, ready for harvest. Embark on a swift gardening journey with the Little Gem Lettuce and enjoy its crisp delight in no time!