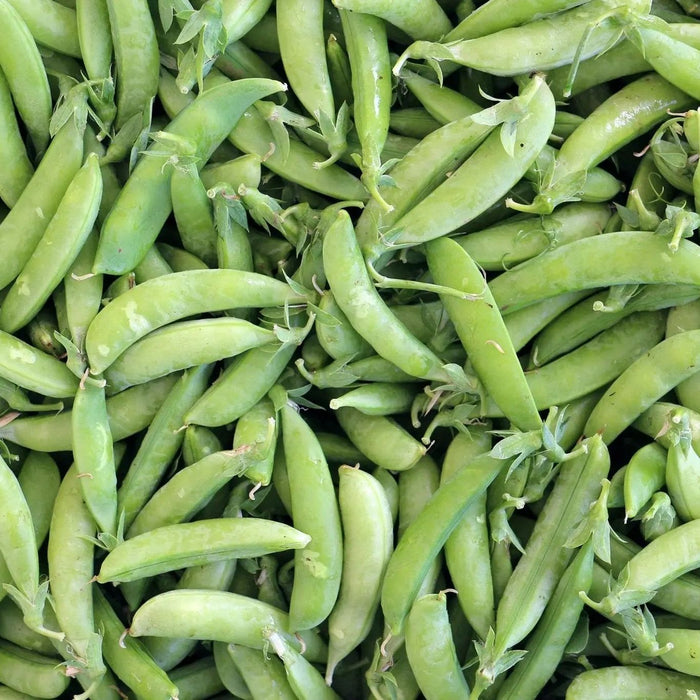 Pea Seeds - Little Marvel
Original price
$2.00
-
Original price
$2.00
40 Seeds

60 Days to Maturity

Highly Productive Yield

Compact Plants
Reaching Up to 30" in Height

Pods Stay Tender and Sweet for an Extended Period

Old Time Home Garden Favorite

Excellent Sweet Flavor Profile
History: Little Marvel Pea is a treasured variety that holds its roots in traditional home gardens. Having been cultivated for generations, it represents the epitome of heirloom gardening, being passed down from one gardening enthusiast to another due to its superior taste and yield. It has stood the test of time, marking its position as a garden favorite across decades.
Uses: One of the standout qualities of the Little Marvel pea is its prolonged tenderness and sweetness. This means the pods can be harvested over a more extended period without compromising on quality. Their naturally sweet profile makes them perfect for fresh consumption in salads, soups, or even as a simple steamed side dish. The delightful taste and texture of the Little Marvel pea make it a versatile ingredient in the kitchen.
Growing Habits & Planting Instructions: To ensure the best yield from Little Marvel pea seeds, it's advisable to plant them directly into well-draining soil once the danger of frost is over. These compact plants, which reach heights of up to 30", don't demand much space and are suitable for smaller gardens or even container gardening. While they are self-supporting, offering them some form of support, like a trellis, can aid in maximizing the yield. With regular watering and ample sunlight, the plants will thrive, and in approximately 60 days, gardeners can expect a harvest of tender and sweet pea pods.