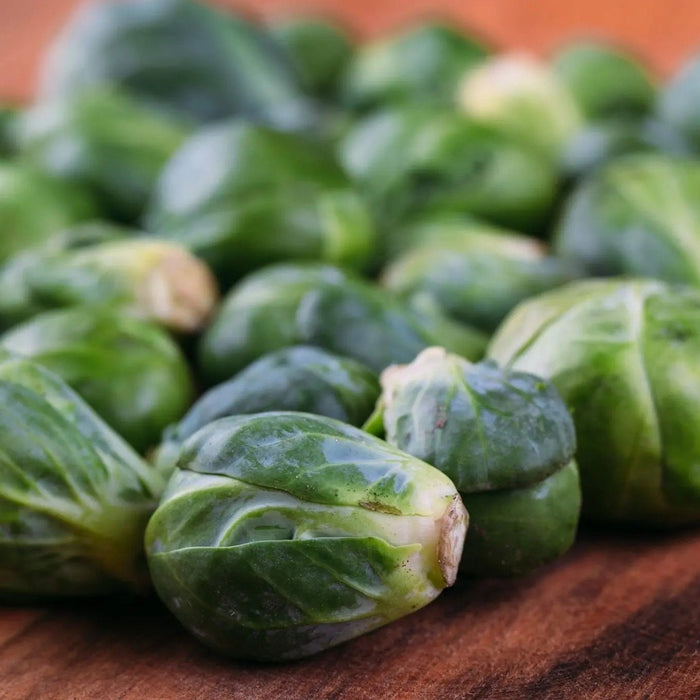 Brussels Sprouts Seeds - Long Island Improved
Original price
$2.00
-
Original price
$2.00
Seed Count: 300 Seeds
Maturity: 100 Days
Plant Habit: Compact Plants
Taste: Enhanced sweetness post frost
Sprout Size: 1.5 Inch Sprouts
Yield: 50 To 100 Sprouts Per Season
History: A timeless variety, the Long Island Improved takes many on a nostalgic journey to warm summer evenings and family garden discoveries. Having established its reputation over the years, this variety has been a mainstay in gardens for its unforgettable taste and quality.
Uses: A true testament to old-fashioned flavors, Long Island Improved delivers sprouts with a deep, rich taste, making it a beloved choice for various dishes. Their enhanced sweetness after a frost makes them even more delectable, inviting you to relish them in multiple culinary preparations.
Growing Habits & Planting Instructions: Planting this heirloom variety promises a bountiful harvest. The plants are compact and resilient, standing strong in varied weather conditions, ensuring a consistent yield. For optimal growth, it's best to plant them in well-draining soil with ample sunlight. As the sprouts begin to develop, ensure they're shielded from pests and receive consistent moisture. Once they've reached their mature size, usually after a frost, they're ready to be picked and savored. Enjoy the traditional goodness of the Long Island Improved Brussels Sprouts and cherish the legacy of flavors it brings to your plate.