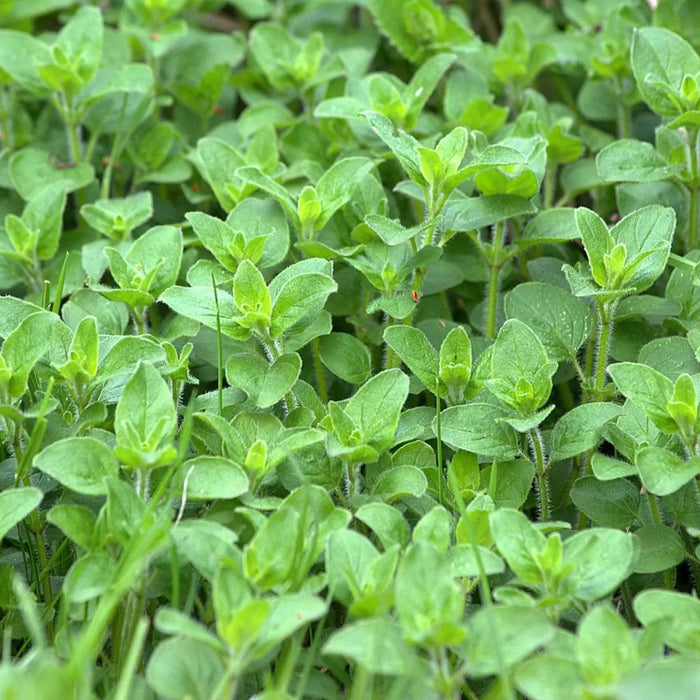 Oregano Seeds - Italian
Original price
$2.00
-
Original price
$2.00
500 Seeds
Maturity: 90-100 days
Perennial in Zones 4-9
Grows between 7-30 inches tall
Pungent, aromatic light-green leaves
White to purplish-pink flowers in late summer
Prefers full sun and well-drained soil
Drought-resistant once established
Origin & History:
Italian oregano, known scientifically as Origanum vulgare, traces its roots back to the Mediterranean region. For centuries, it has been an integral part of various cultures, revered for its aromatic qualities and healing properties. From ancient Greeks using it as a symbol of joy and happiness to its widespread use in Italian and Greek cuisines, Oregano has a storied past that adds depth to its present significance.
Uses:
Oregano is a culinary superstar. Its robust, savory flavor makes it a favorite in Italian, Greek, and even Mexican dishes, seasoning everything from pizzas and pastas to grilled meats and vegetables. Beyond the kitchen, Oregano also offers medicinal benefits. Rich in antioxidants and possessing antibacterial properties, it has been used traditionally to treat respiratory tract disorders, gastrointestinal disorders, and urinary tract disorders.
Growth Habit & Planting Instructions:
Oregano is a hardy perennial that thrives best in Zones 4 to 9. For optimal growth, plant in a location receiving full sunlight, in well-draining soil. Sow the seeds on the surface, gently pressing them into the soil without covering them. Space plants about 8 to 10 inches apart. Oregano is fairly drought-resistant once established, but it's a good idea to provide regular waterings during its initial growth phase. During the growing season, cutting the plants back will stimulate new growth and result in a bushier, more robust plant.