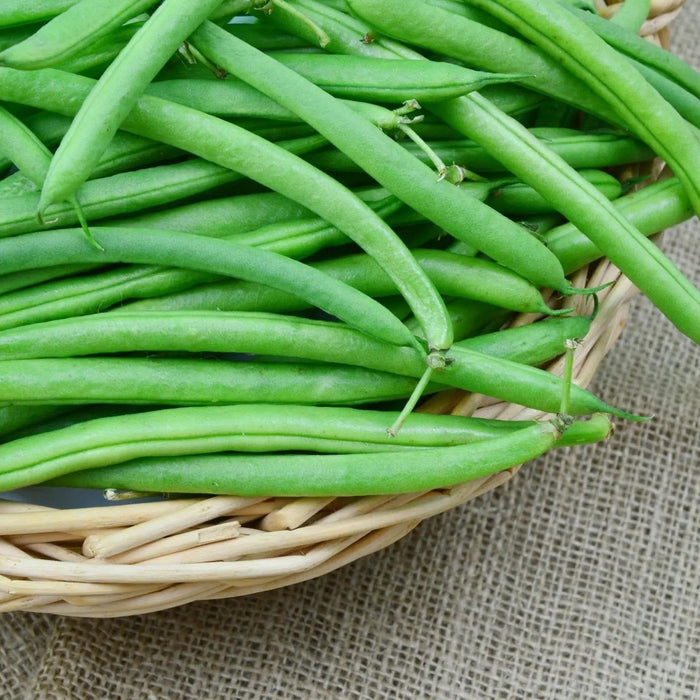 Bean Seeds - Provider Bush Beans
Original price
$2.00
-
Original price
$2.00
25 Seed Packet
50-55 Days to Maturity
Bush Bean Growth Habit
Deep, Rich Flavor
Snap Bean Type
Resistant to Mosaic Virus and Powdery Mildew
Thrives in Cooler Weather
Flavor & Culinary Uses:
The Provider Bush Bean stays true to its name, providing gardeners with a bean that boasts a deep and rich flavor. Its snap bean nature ensures it's easy to prepare, making it a versatile ingredient in the kitchen. Whether sautéed, steamed, or simply enjoyed fresh off the vine, its taste remains consistently delightful.
Growing Habits & Resistance:
Showcasing a compact bush bean growth pattern, the Provider Bush Bean is ideal for gardeners looking for a variety that doesn't sprawl excessively. Its resilience is noteworthy; it stands strong against common threats like the Mosaic Virus and Powdery Mildew. This ensures a healthier crop and lessens the worries of the gardener.
Climatic Adaptability:
One of the distinguishing features of the Provider Bush Bean is its ability to thrive in cooler climates. This cool weather tolerance means it can be planted earlier in the season, ensuring a prolonged harvest window.
Summary:
If you're on the hunt for a bean variety that promises flavor, resilience, and adaptability, the Provider Bush Bean is your answer. It's a perfect addition to gardens, yielding beans that are both delicious and durable.