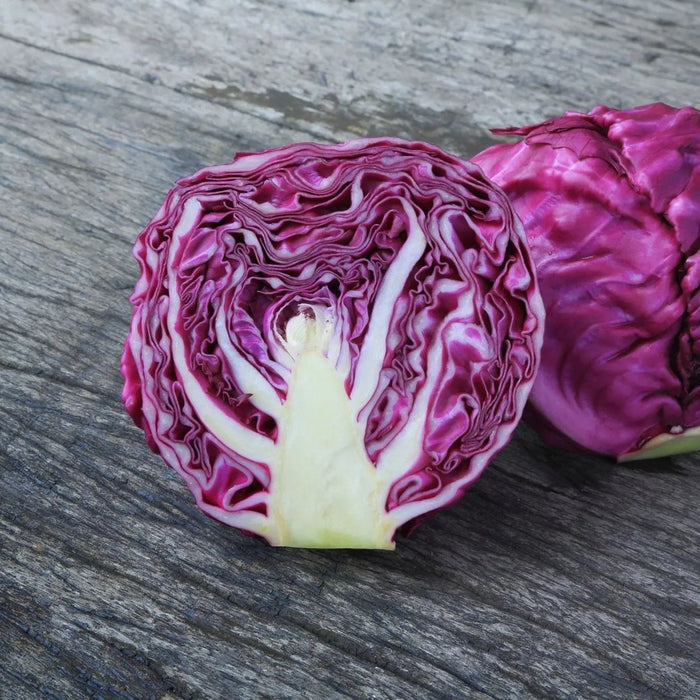 Cabbage Seeds - Red Acre
Original price
$2.00
-
Original price
$2.00
Seed Count: 300 Seeds
Maturity: 75 Days from Planting/Transplanting
Type: Red Head Cabbage
Size: Grows up to 7 inches in diameter
Weight: Up to 3 pounds per head
Appearance: Stunning red to purple hue
Storage: Stores exceptionally well
Description:
Red Acre Cabbage is a standout variety that boasts a vibrant red or purplish-red hue. Each head matures to approximately 7 inches in diameter and typically weighs around 3 pounds. One of its prime advantages is its resistance to cabbage yellowing, ensuring a healthy and bountiful harvest.
Key Benefits:
This cabbage is not just a treat for the eyes but also offers practical benefits. Its compact size makes it perfect for gardens with space constraints. Moreover, Red Acre is renowned for its excellent storage capabilities, ensuring you can enjoy its rich flavors for an extended period post-harvest.
Culinary Uses:
Its unique color adds a splash of vibrancy to dishes. It's particularly sought-after for coleslaws, lending a delightful twist to the traditional recipe. Additionally, it can be used in a myriad of dishes, from stews and stir-fries to salads.
Planting & Care:
Ensure that you provide Red Acre Cabbage with a spot that receives ample sunlight. It thrives in well-draining soil and benefits from regular watering, especially during dry spells. Given its resistance to yellowing, you can expect a hassle-free cultivation experience.
In essence, Red Acre Cabbage is not just a visually striking addition to your garden but also a culinary delight, promising both taste and health benefits.